Dark Phoenix has been delayed twice now which is always a good way to make fans nervous. A good way of getting rid of those nerves is to show footage to insane crowds at conventions. In this case, the crowd is the attendees of the 2018 Comic Con Experience in Brazil. 20th Century Fox hosted a panel for Dark Phoenix at the con and people have been sharing tidbits on social media.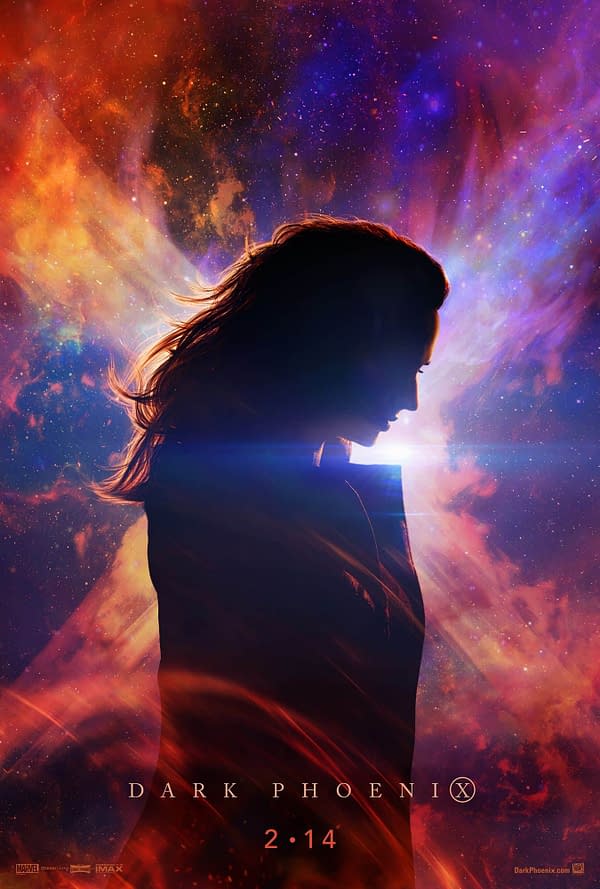 The first one is that while the mutants remain separate from the Marvel Cinematic Universe it turns out that Marvel Megaboss Kevin Feige did review the script.
Confirmation that @jes_chastain is indeed a character not from Earth. Also that no connection or hint to the MCU, although Feige reviewed the script and tone.#XMen #DarkPhoenix pic.twitter.com/gWHSQg75bR

— LodiX (@lodix1) December 7, 2018
While most people know Feige for his involvement in the MCU, he's been a fixture in Marvel movies since the beginning. He was a producer [of varying levels] on the first three X-Men movies and has always been very vocal about his love of the mutants. It's good that they decided to let him look over the script.
We also got a hint about what kind of movie we can expect from this production. If fans were hoping for something a little more silly since we're dealing with giant space firebirds and aliens, that isn't the case. Director Simon Kinberg revealed that, tonally, Dark Phoenix is rather similar to Logan.
"[#DarkPhoenix] is probably closest in its tone to #Logan, the last Wolverine movie, which is grounded, emotional and about the characters and getting extraordinary actors a chance to really act." – Writer/Director Simon Kinberg today at #CCXP18 #FoxNaCCXP #FenixNegra pic.twitter.com/pUuWdEBNC1

— X-MenFilms.com (@XMenFilms) December 7, 2018
We still have quite a long wait until we get to see Dark Phoenix in theaters but we can expect Fox to drop some new footage early next year.
Summary: Jean Grey begins to develop incredible powers that corrupt and turn it into a Dark Phoenix. Now the X-Men will have to decide if the life of a team member is worth more than all the people living in the world.
Dark Phoenix, directed by Simon Kinberg, stars James McAvoy, Michael Fassbender, Sophie Turner, Jennifer Lawrence, and Nicholas Hoult. It will be released on June 7, 2019.
Enjoyed this article? Share it!