Dave Bautista Says He'll Quit If Disney Scraps James Gunn's Guardians of the Galaxy Vol. 3 Script
Dave Bautista has been very outspoken about Guardians of the Galaxy director James Gunn's firing two weeks ago after some tweets Gunn made 10 years ago resurfaced in the public discourse. Disney acted quickly and severed ties with the director. Bautista recently spoke to the Shortlist, where he once again reaffirmed that no one is defending the tweets — they're defending the man that Gunn has become in the last 10 years.
"Nobody's defending his tweets, but this was a smear campaign on a good man," he said. "I spoke to Chris Pratt the day after it happened and he's a bit religious so he wanted time to pray and figure it out, but I was more like: f*ck this. This is bullshit. James is one of the kindest, most decent people I've met."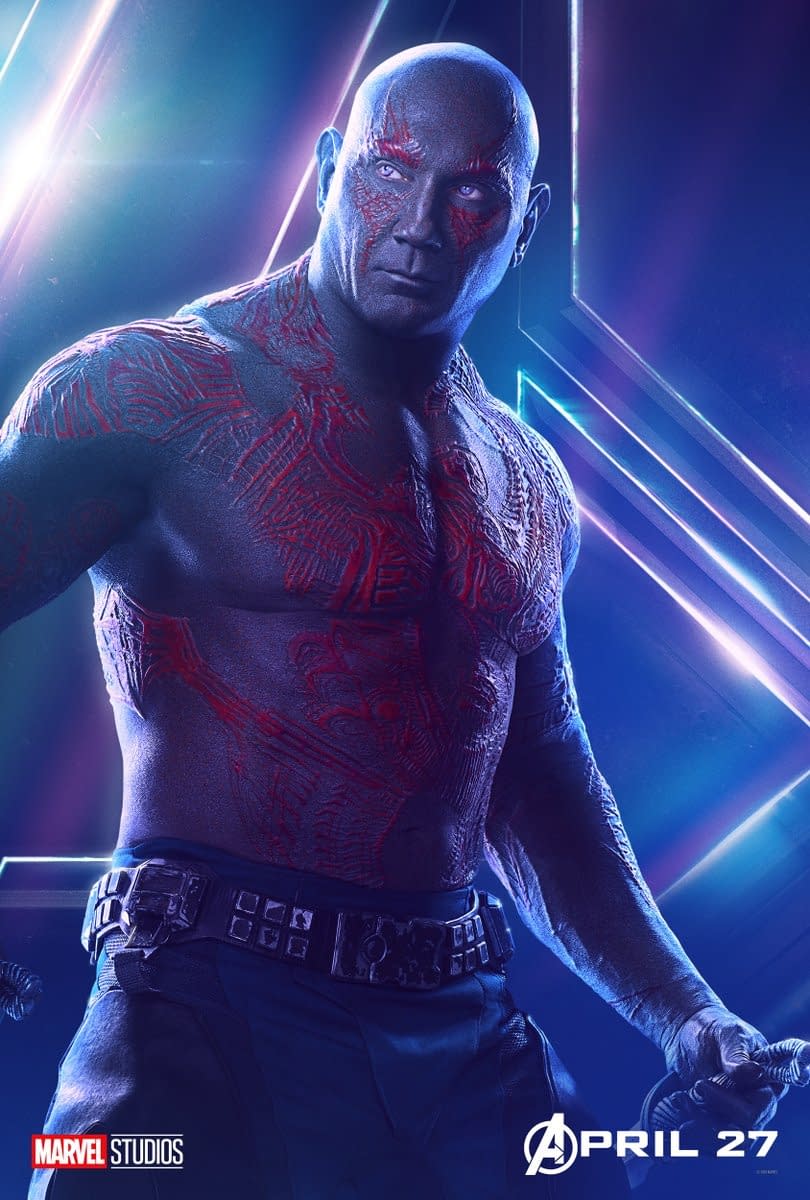 Bautista confirmed that Gunn had turned in his script for Guardians of the Galaxy Vol. 3, and the most recent rumors suggested the movie would be coming out in May of 2020 and begin production next year. While a lot of cast members have thrown around support for Gunn, Bautista is the first to say he'll take real action.
"Where I'm at right now is that if [Marvel] don't use that script, then I'm going to ask them to release me from my contract, cut me out or recast me. I'd be doing James a disservice if I didn't."
There are no guarantees that Marvel and Disney would release Bautista from his contract, but it generally doesn't work when you try to force a performance out of an actor. Even with all of this support, Bautista doesn't think Gunn is going to be re-hired — it's more about making people look at him differently.
"I don't think [it] will get him re-hired," Bautista said. "But I hope it opens people's eyes to James' character."
Disney has yet to make any comment after the firing one way or another.