David Arquette Hopes to Return for "Scream 5"
First, we mentioned wanting to see more Scream in our future before the announcement was made. Then we hoped it would be a sequel, which rumors suggested was a possibility. Third, we expressed a strong desire to see the cast return — and the stars are slowly but surely aligning with potential for Scream 5.
While we still aren't fully sure that this will be Scream 5, Neve Campbell recently suggested that with the right script and director, it could be an interesting idea to return to Scream. Now, David Arquette is the second of three survivors to speak up about Scream 5, telling Movie Web:
"My phone has not rang and I know nothing. I honestly don't. And I'm not just saying that. So I know just like you that they're working on a script, apparently. I don't know if our characters are going to be involved. It'd be nice. It would be exciting to be a part of it. It'll be sad that Wes [Craven] isn't there but I would love to see his legacy continue and the great projects and films that he was a part of an afterlife, and continue what he started. I would love to see more Nightmare on Elm Streets. I'd love to see more Screams. I just think he's such an incredibly talented and amazing person. I'm so honored that I had gotten to work with him, just in general. So, whatever they decide to do, it's what they'll decide. You can't bet on stuff like that. You just have to keep doing what you're doing."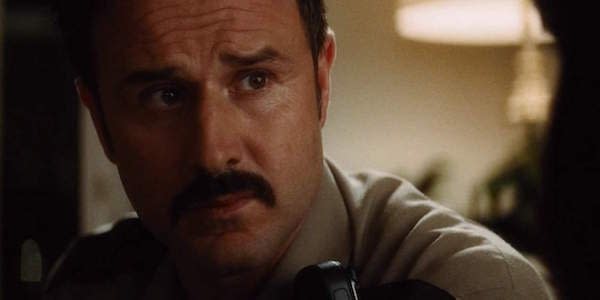 Scream will and always will be a project directly tied to Wes Craven, so there will always be that hesitation, but if done with respect to the director, keeping something alive is still a great way to honor his immensely creative projects. The Spyglass Media Group property has a lot of pressure on their shoulders with the news of more Scream becoming a major topic of conversation, so hopefully, this interest from Arquette and Campbell makes Scream 5 more likely.
Are you excited about the prospects of a returning cast for Scream 5?