Captain Marvel Can DEFINITELY Lift Mjolnir, Says Brie Larson
We know from Marvel Studios head Kevin Feige that Captain Marvel will be the strongest, most powerful superhero introduced into the MCU to date, so it stands to reason she may have the ability to do things others haven't.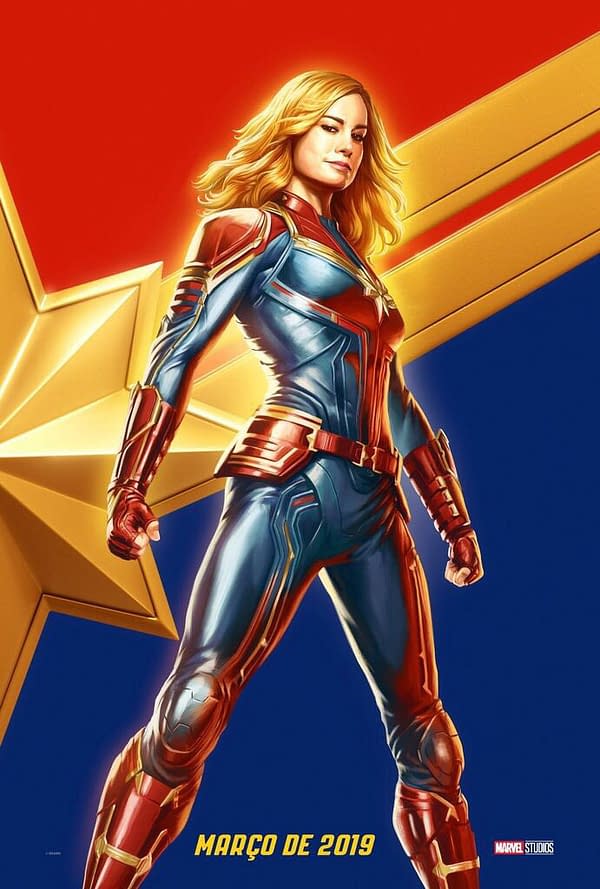 Like lifting Thor's trusty hammer, Mjolnir. Yes, we know, so far in the MCU, we've had Captain America come the closest as a mere mortal making the hammer budge during Avengers: Age of Ultron (we're still all positive he saw Thor's face and decided to stop mid-lift, right?). Not to mention Vision actually using the hammer during a battle.
But, no women thus far.
During Brazil Comic Con, Oscar winning actress Brie Larson spoke to BuzzfeedBrazil, and the subject of Mjolnir came up (towards the end):
"Do you think Carol is worthy to lift Thor's Hammer?"
Larson smiles widely and nods knowingly; "Definitely."
Captain Marvel stars Brie Larson as Captain Carol Danvers, Samuel L. Jackson Ben, Mendelsohn, Djimon Hounsou, Lee Pace, Lashana Lynch, Gemma Chan, Algenis Perez Soto, Rune Temte, McKenna Grace, Kenneth Mitchell, with Clark Gregg, Jude Law, and Goose the cat.
Captain Marvel will hit theaters on March 8th, 2019.