'Toy Story 4' Director Reveals How Film Will Honor Don Rickles
Don Rickles played one of the most beloved characters of the Toy Story franchise as the voice of Mr. Potato Head, but since his death in 2017, director Josh Cooley had to use some ingenuity on how to include him into Toy Story 4. The late actor and comedian voiced the character since the initial film in 1995. While he signed on to the fourth film when it was announced in November 2014, the script was under development so he wasn't able to record any lines, according to Entertainment Weekly.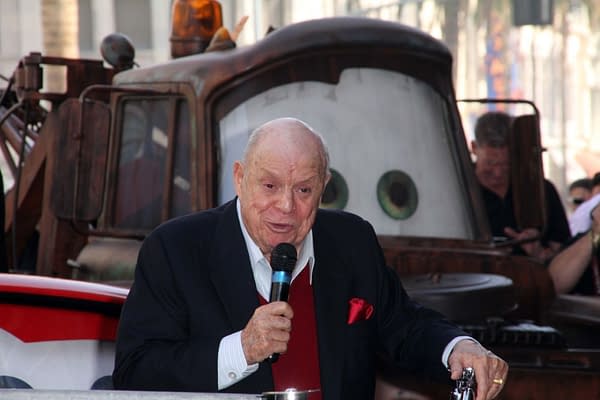 Cooley talked to EW how Rickles' voice will be incorporated into the film.
Of course we loved Don obviously, and after he passed, his family contacted us and asked if there was any way that we could create a performance using the recordings that we had. Now, he signed to be in Toy Story 4. Unfortunately we did not get a chance to record him for the film. But we went through, jeez, 25 years of everything we didn't use for Toy Story 1, 2, 3, the theme parks, the ice capades, the video games — everything that he's recorded for Mr. Potato Head. And we were able to do that. And so I'm very honored that they asked us to do that, and I'm very honored that he's in the film. Nobody can replace him.
Other notable castmates who passed include Jim Varney (d. 2000), who played Slinky Dog in the first two Toy Story films; and R. Lee Emery (d. 2018), who played Sarge in the previous films.