Dungeons & Dragons: Honor Among Thieves: 5 Questions For A Corpse Clip
Paramount Pictures has released a new Dungeons & Dragons: Honor Among Thieves clip that features our heroes asking corpses five [and only five] questions.
---
As we get closer to March, the marketing for all the big movies coming out next month continues to kick up. We had Wick Week last week for John Wick: Chapter 4, and this Monday, we have Paramount Pictures releasing a clip from Dungeons & Dragons: Honor Among Thieves. It features our group of heroes reviving soldiers from a battle, but you can only ask the corpse five questions before they die again, never to be raised again. So, the question of "what is a question" is presented, and also, "what happens when we raise someone who doesn't have the information we need." If this clip looks familiar to some, it's because we saw it at the Hall H presentation last July.
A film based on Dungeons & Dragons has been hanging out in development hell for a long time, but no one seemed to be able to figure out how they wanted to approach it. This film is approaching it with a tongue firmly lodged in a cheek, and it's looking like the right way to go. However, something that Dungeons & Dragon: Honor Among Thieves has to contend with that even something like a video game adaptation doesn't have to contend with is that it isn't just going from an interactive medium to an inactive medium. Still, it is going from an interactive group medium to an inactive viewing experience. Anyone who has played any amount of DnD will tell you the fun comes from the players around the table, and it is an extremely unique hurdle this film has to jump over.
Dungeons & Dragons: Honor Among Thieves: Summary, Cast List, Release Date
Summary: A charming thief and a band of unlikely adventurers undertake an epic heist to retrieve a lost relic, but things go dangerously awry when they run afoul of the wrong people. Dungeons & Dragons: Honor Among Thieves brings the rich world and playful spirit of the legendary roleplaying game to the big screen in a hilarious and action-packed adventure.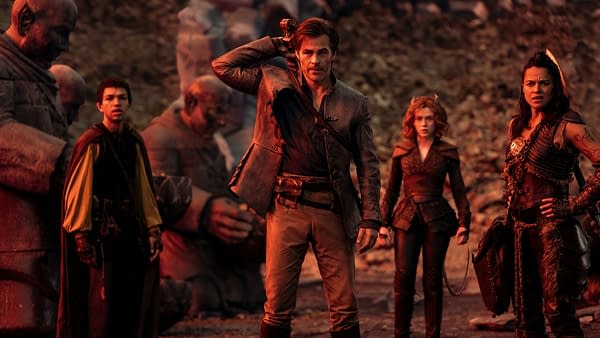 Dungeons & Dragons: Honor Among Thieves, directed by Jonathan Goldstein & John Francis Daley, stars Chris Pine, Michelle Rodriguez, Regé-Jean Page, Justice Smith, Sophia Lillis, Chloe Coleman, Daisy Head, and Hugh Grant. It will be produced by Jeremy Latcham, p.g.a., Brian Goldner, Nick Meyer, and executive produced by Denis L. Stewart, Jonathan Goldstein, John Francis Daley, Chris Pine, Zev Foreman, and Greg Mooradian. It will be released on March 31, 2023.
---
---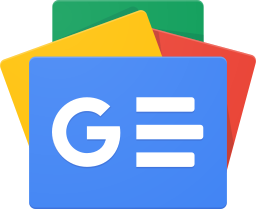 Stay up-to-date and support the site by following Bleeding Cool on Google News today!