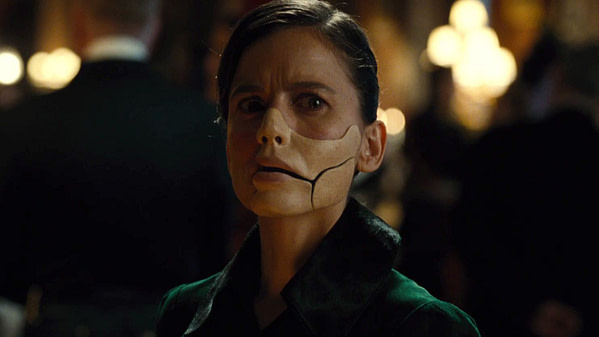 Elena Anaya's role in Wonder Woman hasn't yet been elaborated on, and neither has the main anatagonist in the film yet. This lead some to draw a line between the two, especially considering her bizzare face mask in the first trailer for the movie.
Well, it looks like that could be right… or at least partially right. Speaking to SensaCine (translated by Batman News) the actress elaborated on her role just a little bit, and it seems she is defintely going to be a problem for the Wonder Woman. In the interview, she said:
Well, it was a small role in this big ensemble, but it is an important character in the story. It's directed by Patty Jenkins, then there's Gal Gadot as our main lead, Chris Pine as her co-lead and I'm going to be… a big nightmare for the two of them.
Read into that what you will.
My guess, from her wording, is that she is going to be playing a minor villain, possibly working for a larger entity. Any guesses?