One of Eric Roth's 'Dune' Scripts for Legendary was 200 Pages
Frank Herbert's science fiction epic "Dune" is not a short novel, nor is the series a 'quick read'. Understandably, such a tome would then be translated to the silver screen in a lengthy script, and possibly more than one film.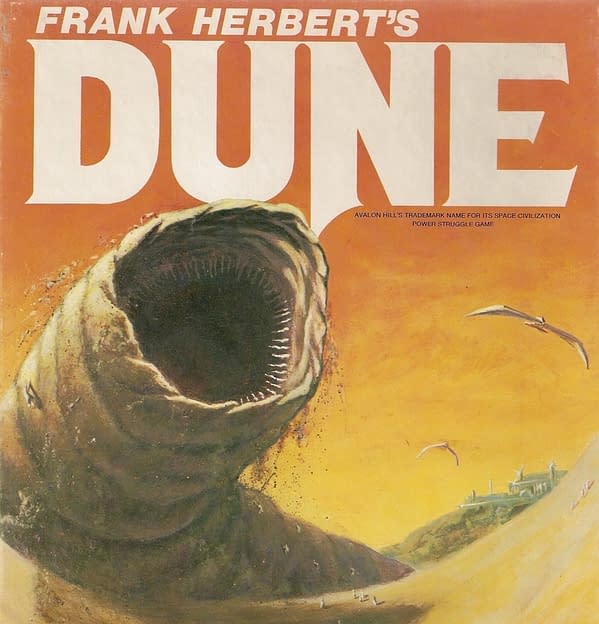 We do know that director Denis Villeneuve is already planning for his take on Dune for Legendary Pictures to be at least two feature films to cover the first half of the first book, as he feels the complete story will work better as such. (This was echoed by Brian Herbert, son of Frank and continuing author within the novels.) Which, for fans, is nice to hear because that means storylines and scenes won't be scrapped for time, theoretically.
This would also explain why one of the turned in scripts for the feature was upwards of 200 pages.
Screenwriter Eric Roth (Forrest Gump, A Star Is Born) is currently working on Dune, and in a recent writer's roundtable interview from The Hollywood Reporter, admitted to turning in a 200-page script for the Arakeen saga.
"On [the upcoming] Dune, I wrote a 200-page draft. And the head of the studio said, 'This is never going to work.' And they eventually got somebody to shorten it because I can't do it. "
For true-blue [eyed] Fremen, this bodes well for the adaptation we've been waiting for since the start of the first Butlerian Jihad. [Editor's note: that's from the book, folks.]
Legendary Pictures is eyeing a production start for Dune sometime in early 2019, with a possible release date in 2020, but possibly later due to post-production needs.
We'll of course keep you updated on casting and other dispatches from the sietch.