The live-action Dora the Explorer movie has gained a new cast member. According to Deadline Eva Longoria has joined the cast as Dora's mother, Elena.
In the movie, the young explorer takes on high school, and with her new pack of friends as well as her sidekick the monkey Boots and her cousin Diego, leads them on a Goonies-esque quest to save her parents and solve the impossible mystery behind a lost Inca civilization.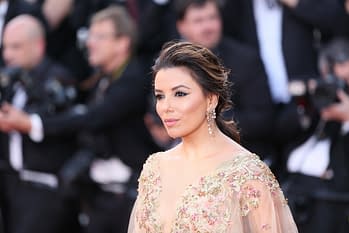 The live-action adaptation, which is being produced by Paramount Pictures, has drawn some raised eyebrows from people on the internet. There are some who are wondering who this movie is going to appeal to when the cartoon tends to appeal to very young demographic. Production has just started, so we don't know that much about what age demographic they're going to try to hit with this movie.
Dora the Explorer, directed by James Bobin, stars Isabela Moner, Eugenio Derbez, Micke Moreno, Nicholas Coombe, Madeleine Madden, Adriana Barraza, and Temuera Morrison.. It will be released on August 2nd, 2019.
Enjoyed this article? Share it!