Posted in: Lionsgate, Movies | Tagged: Expend4bles, lionsgate, poster
---
Expend4bles: 1 New Poster And 1 New International Poster Released
Two new posters for Expend4bles have been released: one from Dolby Cinema and one international poster. It will be released on September 22nd.
---
While it might not seem like it, Expend4bles does come out very soon. It's been a weird two months since the second strike began, and we couldn't see any promotion for films in terms of press or TV appearances. Movies released in September rarely get a ton of push by studios in the first place, and an R-rated action film like this could have probably used its extensive cast going out there and doing fun two-person interviews to drum up some hype. Perhaps there will be enough fans of this franchise out there that it won't really matter, but we'll have to see. This time, we have a new poster from Dolby Cinema, which might be one of the better posters released for this film, and a new international poster from IMP Awards.
Expend4bles: Summary, Cast List, Release Date
Synopsis: A new generation of stars join the world's top action stars for an adrenaline-fueled adventure in Expend4bles. Reuniting as the team of elite mercenaries, Jason Statham, Dolph Lundgren, Randy Couture, and Sylvester Stallone are joined for the first time by Curtis "50 Cent" Jackson, Megan Fox, Tony Jaa, Iko Uwais, Jacob Scipio, Levy Tran, and Andy Garcia. Armed with every weapon they can get their hands on and the skills to use them, The Expendables are the world's last line of defense and the team that gets called when all other options are off the table. But new team members with new styles and tactics are going to give "new blood" a whole new meaning.
Expend4bles, directed by Scott Waugh, stars Jason Statham, Curtis "50 Cent" Jackson, Megan Fox, Dolph Lundgren, Tony Jaa, Iko Uwais, Randy Couture, Jacob Scipio, Levy Tran with Andy Garcia, and Sylvester Stallone. It will be released on September 22, 2023.
---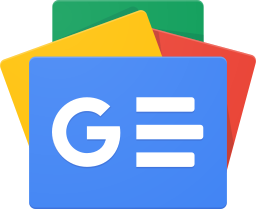 Stay up-to-date and support the site by following Bleeding Cool on Google News today!