"Firestarter": Universal, Blumhouse Taps Keith Thomas to Direct Reboot
Get ready for another remake of a Stephen King classic on the big screen. Universal Pictures, Blumhouse Productions, and Weed Road Production recruited Keith Thomas (The Vigil) to direct the Firestarter reboot.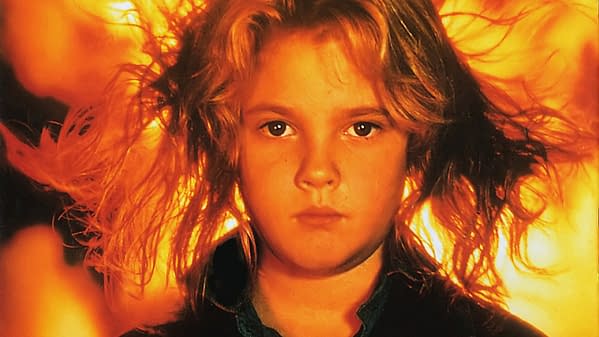 Production Details
Scott Teems (Halloween Kills) will pen the latest adaptation of the King novel, according to Variety. Firestarter follows the story of a young girl with pyrokinetic abilities abducted by a government agency for weaponization. The report suggests Blumhouse took interest upon screening The Vigil at the Toronto Film Festival.
"Every once in a while you see a film that grasps and shakes you. 'Vigil' did that for us, and we were eager to be a part of the film and to work with Keith and the BoulderLight team."
– Jason Blum, owner of Blumhouse Productions
Akiva Goldsman's Weed Road Productions and Martha De Laurentiis serve as producers the Firestarter remake. De Laurentiis acted as associate producer of the 1984 film directed by Mark L. Lester. Drew Barrymore, who starred in the film, serves as executive producer. Firestarter was King's eighth work to be adapted to film.
Recent Success
Films based on King's works are surging at an all-time high with the theatrical and television adaptations. IT, Pet Semetary remake, and Doctor Sleep were successful at the box office in 2019. All combined for $650 million globally. Creepshow, Mr. Mercedes, and Castle Rock became commercial successes on TV. A theatrical remake of The Dark Half is in development.
Here is the synopsis of the 1984 film.
As youths, Andy McGee (David Keith) and his future wife, Vicky (Heather Locklear), participated in secret experiments, allowing themselves to be subjected to mysterious medical tests. Years later, the couple's daughter, Charlie (Drew Barrymore), begins to exhibit the ability of setting fires solely with her mind. This volatile talent makes the youngster extremely dangerous and soon she becomes a target for the enigmatic agency known as "The Shop."
Do you feel a new adaptation can improve upon the 1984 original?