Posted in: Movies | Tagged: blade runner, blade runner 2049, denis villeneuve, harrison ford, jared leto, ridley scott, ryan gosling
---
Four Minutes of Blade Runner 2049 Footage To Whet Your Replicant Appetite
Arguably one of the most anticipated films of 2017 is director Denis Villeneuve's Blade Runner 2049, a sequel to the genre defining Ridley Scott 1982 film.
The announcement of a sequel came right around the release of Prometheus, and the project had been kicking around the ether for several years until it was jumpstarted by writers Hampton Francher (who also wrote the '82 screenplay) and Michael Green (Smallville, American Gods). Originally Scott wanted to direct, but the opportunity to return to his Alien franchise to take the xenomorph by the throat took precedence.
The original film will turn 35 on Sunday the 25th, and today we were treated to almost 5 minutes of footage, featuring both scenes from the film (we assume) and some behind the scenes footage:
Titled Blade Runner 2049: Time To Live, the video gives us more of a glimpse into what we can possibly expect from the film. Visions of Oscar winner Jared Leto's mysterious character Wallace, Ryan Gosling as Agent K, the return of Harrison Ford as Rick Deckard, and a hologram of Frank Sinatra round out the footage. "I've never felt so much pressure on my shoulders thinking Ridley Scott will see this movie," Villeneuve said about working on the film. Completely understandable, since the original is such an enduring title. Really, it holds up remarkably well to today's standards, watching one of the numerous versions released on blu-ray brings the masterful practical effects into sharp focus. Early released synopsis for the film reads: "Thirty years after the events of the first film, a new blade runner, LAPD Officer K unearths a long-buried secret that has the potential to plunge what's left of society into chaos. K's discovery leads him on a quest to find Rick Deckard, a former LAPD blade runner who has been missing for 30 years."
Blade Runner 2049 is set for an October 6th 2017 release.
---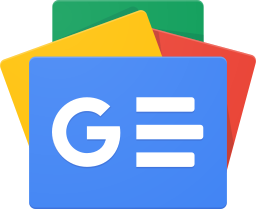 Stay up-to-date and support the site by following Bleeding Cool on Google News today!