Posted in: Movies | Tagged: dan aykroyd, ghostbusters, ivan reitman
---
Ghost Job: A Legendary 1984 Ghostbusters Deleted Scene Is Found Ghost Corps, the Ghostbusters-focused division of Columbia Pictures which includes Ivan Reitman, Dan Aykroyd, and others, posted an image on their Facebook page yesterday which has Ghostbusters fans buzzing. Reels from Reitman's personal storage have been found which include the notorious "Fort Detmerring Ghost" deleted scene, which the Ghostbusters wikia describes as:
Ray Stantz is in the Fort Detmerring Single Officers' Quarters, a painstakingly restored period room with a four poster bed, writing table and wardrobe hung with uniforms. Ray tries on an officer's uniform and models in front of a full-length mirror, striking a few heroic poses. He then tests out the bed and quickly falls asleep from exhaustion. A uniform sleeve moves slightly. A sabre in its sheath begins to tap lightly against the open doorsash. A phosphorescent light streaked out in between gaps in the clothing, casting patterns over the room. Ray's P.K.E. Meter goes off. Stantz rolled over. From inside the attire, a pink mist rose up and took on a human form. It hovered above Ray and seems to look over Ray. Ray, still asleep, rolled onto his back. The mist slithered through the curtains of the bed post and slowly descended. The ghost appears to be a beautiful young woman. She is face to face with Ray then moves down past his waist. Ray wakes up and props himself up. The ghost vanished. Ray's belt is undone and his zipper slowly opened. Ray's confusion turns to pleasure. Meanwhile, Winston Zeddemore is walking in the corridor outside smoking a cigarette. He heard voices and went up to the door. Winston asked Ray if everything was okay. Ray quickly yells, "Later, Man!!" Winston shrugged and slunk away.
As one can imagine, this is a scene Ghostbusters fans have been wanting to see for quite some time. As one fan put it in the comments to the facebook post: "What does one have to do to get that third reel (Sc 117, 118, 125, Fort Demering) released in any way possible? The GB fans have been clamoring for them since the images of those scenes first showed up in the movie companion books back in 1984!"
Will the scene now see the light of day? Time will tell, though I doubt they'd have made the discovery known if they weren't at least thinking about it.
---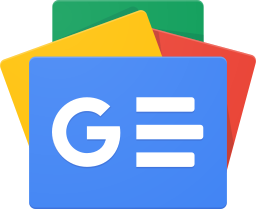 Stay up-to-date and support the site by following Bleeding Cool on Google News today!