Season 3 of Gotham took the character of Bruce Wayne down a dark path, first with the Shaman showing him how to numb the pain of his parents murder, and then introducing Ra's al Ghul who forced Bruce to run Alfred Pennyworth through with a sword. He got better. And then they ended the season with Bruce stopping a mugging very similar to his own parents murder and then standing on a rooftop looking out over Gotham in a very Batman like stance. David Mazouz who plays Bruce Wayne talked to Comicbook.com about the upcoming season:
Bruce really is taking on this vigilante persona and all the things that go along with that. Whether it be creating another persona, a public persona, that's also definitely going to be a major part of Bruce's journey this year. His relationship as this other person. Batman is coming. Absolutely.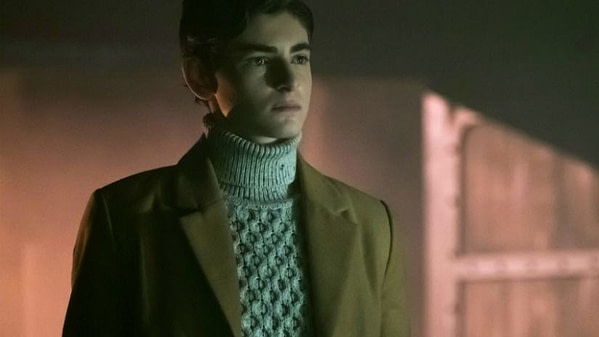 Mazouz admits that he was worried that the shows writers might want to pull back on some of the Batman aspects they introduced in season three:
Another thing I was worried about was we were going to get to Season 4 and the writers were going to go, 'You know, I think we took it a little too far too fast. Let's backtrack.' And the exact opposite happened. The trajectory is just continuing in that direction. I would say, I would know it's accelerating in that direction. It's not going to stop.
Gotham returns September 28th at 8 PM on Fox.