3 New Images From 'Hellboy', Including The Blood Queen!
That new red band trailer for Lionsgate's upcoming Hellboy reboot sure looked damn good. We've even got three official photos from it released by the studio!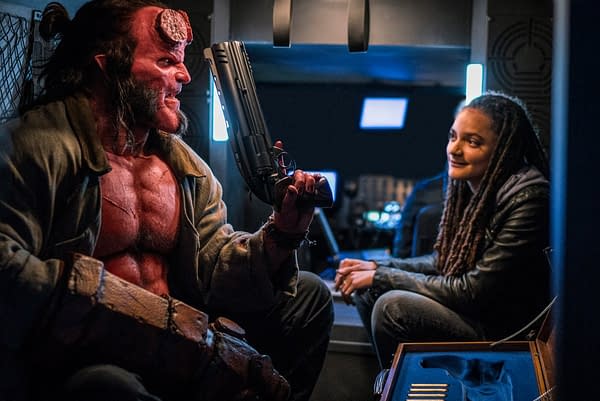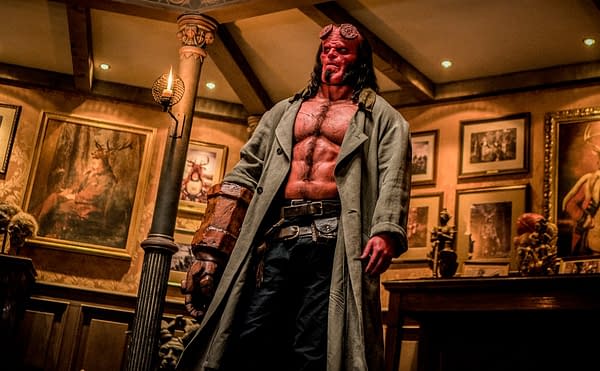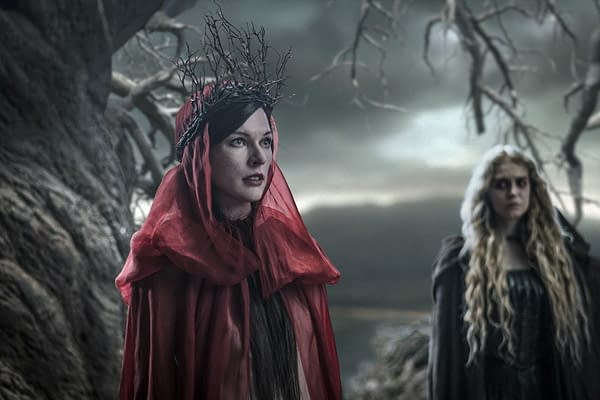 Last week, Hellboy's film rating was revealed to be a firey R, something that was backed up in the new trailer with uses of choice curse words. No boobs though.
There were also two brand-new posters released for Big Red, which feature an up close look at David Harbour as the title character: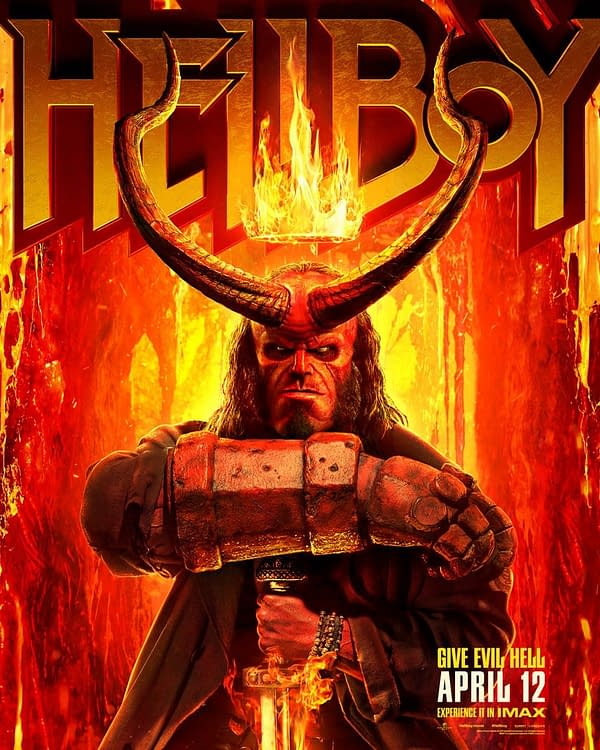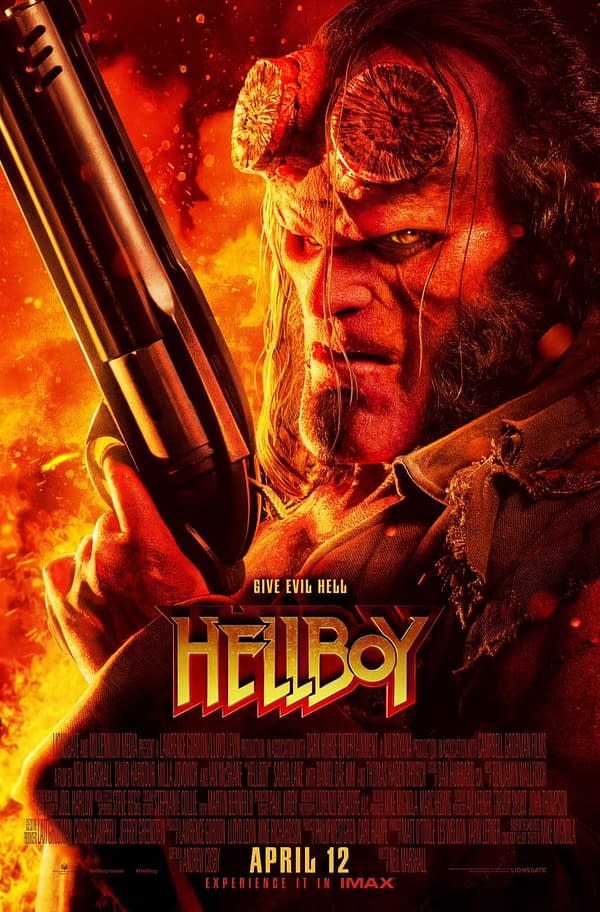 Just yesterday, we found out the film will be rated R, for "strong bloody violence and gore throughout, and language."
David Harbour stars as Big Red, Milla Jovovich as Nimue the Blood Queen, Ian McShane as Trevor Brutteholm director of the agency and Hellboy's adoptive father, Daniel Dae Kim as Ben Daimio BPRD fellow agent, Thomas Haden Church as Lobster Johnson, and Sarah Lane as Alice Monaghan, a woman who in the comics Big Red rescued from fairies during her infancy. Neil Marshall is directing.
Hellboy hits theaters on April 12th, 2019.