Henry Cavill is in Reportedly in Talks to Reprise the Role of Superman
Ever since Henry Cavill took on the role of Superman in Man of Steel, it almost feels like Warner Bros. and DC didn't really know what to do with him. Cavill certainly looks the part of the Man of Steel, but the movies have yet to give him a role he can sink his teeth into. After three appearances, it still doesn't feel like we know that much about Cavill's Clark Kent or that he's had the chance to make the role his own. At least not yet. There have been rumors that Warner Bros. was making a sequel to Man of Steel for years, and according to Deadline, that continues to be the case. However, just because they aren't developing another movie based around Superman doesn't mean we've seen the last of Cavill in the role. Deadline's sources didn't have any specifics about where Cavill could return though; it is sounding like it could be in cameo or supporting roles.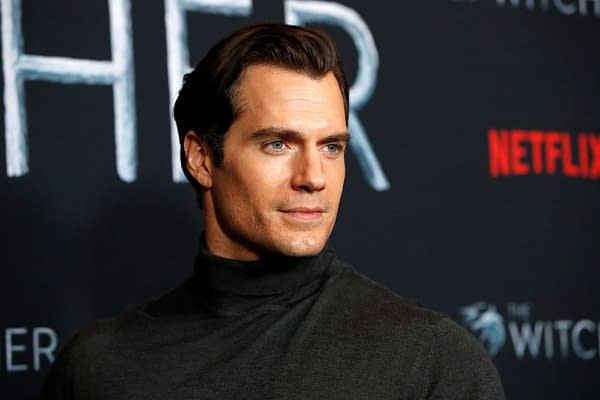 The DC universe of movies kind of got turned on its head in 2020. The COVID-19 pandemic has pushed back the release date for Wonder Woman 1984, and there still isn't any guarantee that it'll it's new August release date. Last week, director Zack Snyder announced that he would be bringing Zack Snyder's Justice League to HBO Max sometime in 2021. The new version of the 2017 movie could cost upwards of $30 million to produce with all of the behind-the-scenes work that needs to be done, and sources are saying it could be a four-part mini-series. Fans have wondered if this version of Justice League is successful, does that mean that version of the DC Universe, one much more focused on interconnected stories like the Marvel Cinematic Universe instead of a loose collection of individually told stories which seemed to be the direction they were heading, would return. We're in unknown territory so we'll have to see.
As for Cavill, he is coming off a hugely successful first season of The Witcher over at Netflix. They were already shooting the second season when the COVID-19 pandemic forced them to shut down production. Cavill's commitments to The Witcher could have a reason why he is only signing on in a cameo or supporting role as Superman.