Posted in: Movies, TV | Tagged: donald trump, msnbc, rachel maddow, Smackdown, wrasslin, wrestling, wwe
---
Huge Ratings Drop Expected For Tonight's WWE Smackdown As Rachel Maddow Promises Trump Tax Returns At 9PM Ratings are expected to drop significantly during the second hour of WWE Smackdown tonight as multiple dirt sheets report that Rachel Maddow will reveal Donald Trump's tax returns on MSNBC at 9PM. Maddow teased the ratings-grabbing main event via Twitter a half hour before Smackdown began at 8PM.
The unveiling of the tax returns, which Trump managed to avoid releasing during the election by claiming they were being audited could kick off a second "Monday Night War," with MSNBC's news network competing directly with WWE for ratings. The reveal, which could possibly show business connections with Russia, is being likened to stunts performed by WWE rival WCW during the original war, such as WCW announcer Tony Schiavone spoiling Mankind's title win during a pre-taped episode of WWF Monday Night Raw or WWF sending wrestlers Triple H, "Bad Ass" Billy Gunn, "Road Dogg" Jesse James, and X-Pac to invade WCW Nitro's arena in an armed assault vehicle.
It might seem crazy to suggest that a political talk show would compete with a professional wrestling organization, but consider this: President Donald Trump is a WWE Hall-of-Famer who participated in a high-profile Wrestlemania match less than ten years ago, and former WWE CEO Linda McMahon is an official member of Trump's cabinet as head of the Small Business Administration.
So who's crazy now, hmmm?
In a last minute attempt to stave off viewership loss, Tonight's episode of WWE Smackdown opened with a speech from flat-Earth proponent AJ Styles.
---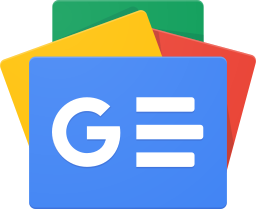 Stay up-to-date and support the site by following Bleeding Cool on Google News today!