Incredibles 2 Pulls in $18.5M in Thursday Night Previews
To the surprise of precisely no one, Incredibles 2 is on its way to a huge opening weekend. The Disney-Pixar movie, which is a sequel to The Incredibles from 2004, had a massive $18.5 million in Thursday night previews, according to Variety.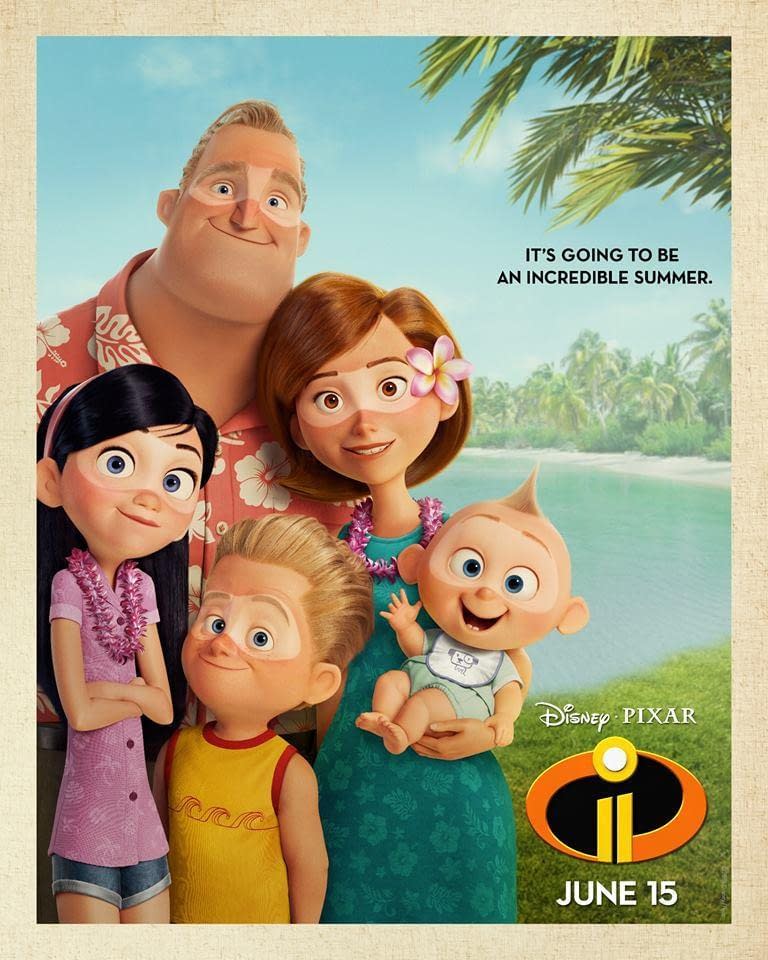 The movie was originally looking like it was going to open at around $140 million, but the huge numbers on Thursday could point to a significantly higher box office take. There is a chance that this movie could reach as high as a $173 million opening. If it hits that, it would be the 11th biggest domestic launch ever.
ComScore's PostTrak survey showed that 63% of moviegoers gave the sequel an "excellent" rating and another 27% called it "very good."
Paul Dergarabedian, senior media analyst with comScore, credits excellent release timing for such a huge box office take for Incredibles 2. It's the summer, so all of the kids are out of school and parents want a chance to escape the heat.
"'Incredibles 2′ is the perfect film at the perfect time with kids and families having waited patiently for big screen entertainment (which has been lacking in recent weeks for this audience segment) and the results are already staggering with a potential record weekend in the cards," he noted. "The latest animated treat from the beloved Pixar brand is going to snowball in popularity over the weekend and likely exceed even the grandest opening weekend projections, and this will give a huge and much-welcomed boost to the summer-season box office fortunes."
Warner Bros. R-rated comedy Tag is looking to take in about $14 million this opening weekend, but the strong reviews for that one could give it decent word of mouth. However, it's probably not going to win against the second weekend for Ocean's 8, which is looking to bring in $22 million in its second weekend.
Summary: Bob Parr (Mr. Incredible) is left to care for Jack-Jack while Helen (Elastigirl) is out saving the world.
Incredibles 2, directed by Brad Bird, stars Craig T. Nelson, Holly Hunter, Sarah Vowell, Huck Milner, Jonathan Banks, and Samuel L. Jackson. It will be released on June 15th.