About That Avengers: Infinity War Russo Brothers [SPOILER] Easter Egg
It's no secret that Marvel Studios directors like to hide Easter eggs in their films, and The Russo Brothers aren't immune to such nods to previous work. In their record-breaking best opening weekend of all time film Avengers: Infinity War, there is a blink-and-you'll-miss-it nod to their television past.
If you haven't seen Infinity War yet, you may not want to keep reading, as there will be some SPOILER-type things mentioned here.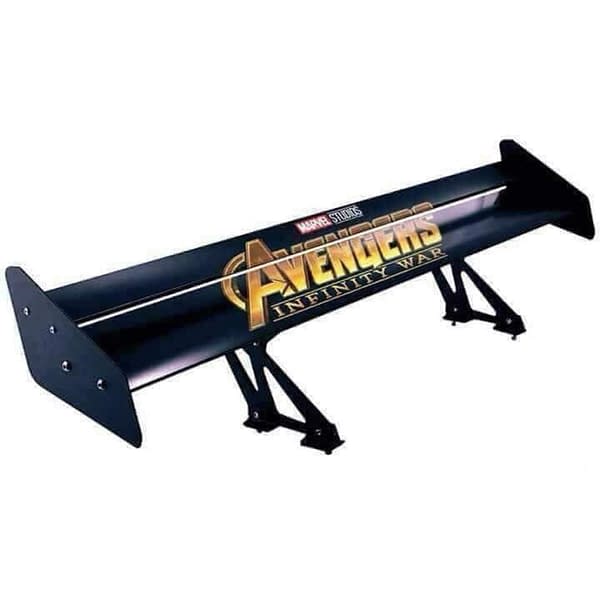 Once upon a time ago, the Russo Brothers Anthony and Joe directed several episodes of a little FOX comedy series called Arrested Development. Perhaps you'll recall the first episode of season 2, 'The One Where Michael Leaves'.
Actor David Cross's character Tobias Funke decides to join the Blue Man Group as an understudy, and general hilarity ensues. Turns out, there is an ode to Tobias's blue past in Infinity War, namely a split-second glimpse of a bald, mustached man wearing glasses in the background during a visit back to Knowhere.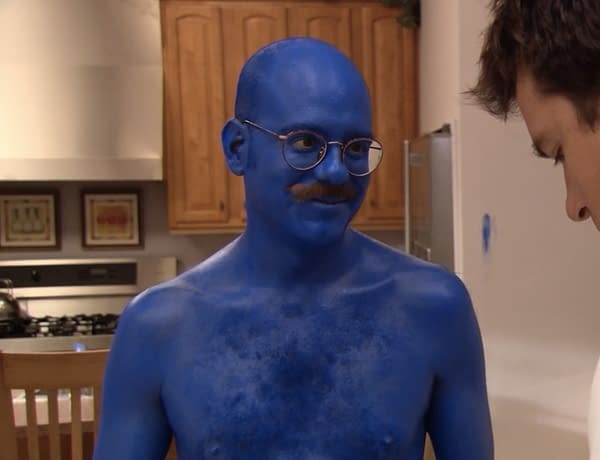 Cross has now come forward to say the directors tried a number of times get him to don the blue again (he really hated the paint) for the Easter egg. In a brief call with The Hollywood Reporter, Cross spoke about getting the call from the Russo Brothers to be in Infinity War:
"They had called me when they were shooing the movie. I was actually in London working on a different show, except I was directing, so there's no way I could get over there. But they certainly didn't take no for an answer. They called and emailed multiple times. They even offered to send a plane. I certainly appreciate their trying, and of course I would have done it under any other circumstance, and that is saying a lot because it meant I would have had to shave."
So there you have it, an Arrested Development Easter egg in Avengers: Infinity War. Did you catch the moment in theaters, or did it not register?