Posted in: Horror, Movies | Tagged: Andy Bean, andy muschietti, bill hader, bill skarsgard, chosen jacobs, finn wolfhard, Isiah Mustafa, it: chapter 2, it:chapter 2, jack dylan grazer, Jaeden Lieberher, james mcavoy, James Ransone, jay ryan, jeremy ray taylor, jessica chastain, Pennywise, preview night, scarediego, scarediego 2019, sdcc, sdcc 19, SDCC 2019, sophia lillis, wyatt oleff
---
"IT: Chapter 2" Coming to SDCC at Scarediego Event
IT: Chapter 2 is hitting theaters this fall, but before that Pennywise will make a stop in San Diego. Director Andy Muschietti teased that the the film will make an appearance at the annual Scarediego event at SDCC by sharing a Derry postcard with the date for Preview Night and the events title.
IT: Chapter 2 Takes over SDCC
The first film had a major presence at SDCC 2017, with people in yellow rain coats and holding red balloons prowling the streets silently, handing out cards that led you to a VR experience on a Derry school bus that brought you face to face with Pennywise. It was a little, well lame, but cool viral marketing all the same. This one will not have to rely on tricks as much, as IT: Chapter 2 is following up on the first film's record setting grosses and wide acclaim. What will they have up their sleeve this year? I can hardly wait to find out- it is the main reason I even wan to attend SDCC this year.
IT: Chapter 2 will star James McAvoy as Bill, Jessica Chastain as Beverly, Bill Hader as Richie, Isaiah Mustafa as Mike, Jay Ryan as Ben, James Ransone as Eddie, and Andy Bean as Stanley, all as the adult versions of The Loser's Club. The kid's will also return- Jaeden Lieberher as Bill, Sophia Lillis as Beverly, Finn Wolfhard as Richie, Chosen Jacobs as Mike, Jeremy Ray Taylor as Ben, Jack Dylan Grazer as Eddie, and Wyatt Oleff as Stanley. Bill Skarsgård will reprise his role as Pennywise. The film is again directed by Andy Muschietti.
The film opens on September 6th. We will be there at Scarediego to bring you all of the reactions, footage, and pics that we can on July 17th! That is, if we survive the experience.
---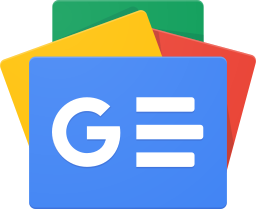 Stay up-to-date and support the site by following Bleeding Cool on Google News today!