James Gunn Talks Moviemaking and Cinema On Instagram
James Gunn is one of the most gracious people on social media. He constantly takes time out of his day to not only respond to fan's questions, but he also muses about subjects that others frankly won't be honest about. This includes on Instagram, where he routinely takes questions and answers them on a variety of things. He did that yesterday, talking The Suicide Squad, Guardians 3, and about filmmaking and the industry as a whole. James Gunn is in a unique place to talk about such things, as he has found success on both the indie and studio circuit, with no budget and the kind of budgets you can only dream of. So when he talks, we should all listen.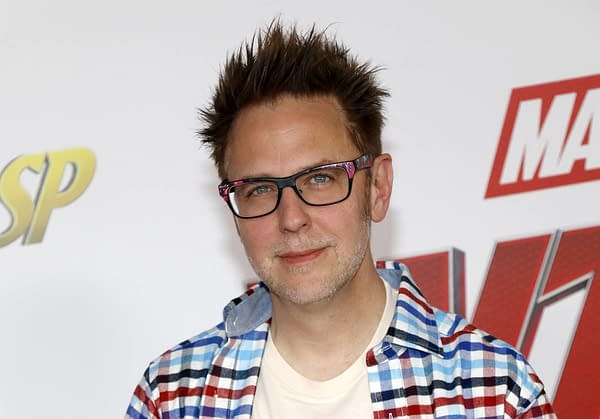 James Gunn On Filmmaking and The State Of Things
On filmmaking itself, one response struck me as really well put. To the question "Is there a process in filmmaking you believe needs changing?" Gunn replied: "Many. The biggest one is I wish studios wouldn't greenlight films until they had a script they were happy with. The quality of films would instantly rise 60%. But studios green light movies off concepts, IP, and available release dates." An excellent point. The whole system needs to stop rushing so much and refocus o the quality of the work, ala Universal, and how they changed course on the Dark Universe.
Another question I found interesting, "Do you think David Lynch is right when he said the cinema is dying and arthouses are dead?" James Gunn: "Sort of. I think the mid-level commercial film and the independent films are going to have a difficult time being seen in theaters. People go to see horror films and spectacle films and maybe some comedies in theaters. All three of those things can be "cinema," but it's limited." Again, I agree with him. I think the future of comedy and mid-tier drama and such is the streaming model, and that it was always heading that way, but the pandemic and theater closures sped up the process.
Give James Gunn a follow on social media, if you haven't already. Excellent insight and thought about a lot of things over there.