James Gunn Shares His List Of Best Action Films To Watch Right Now
James Gunn has been very active on social media during all that is going on, sharing all kinds of info about the films he has made and is making, as well as making recommendations on movies to watch while we are all at home. On Twitter, he shared a list of 54 action films to watch, with all kinds of goodies both known and little known. All genres of action are represented as well, not just stuff like Die Hard, even though that is also on the list. You can see what James Gun recommends and check off what you have seen already below.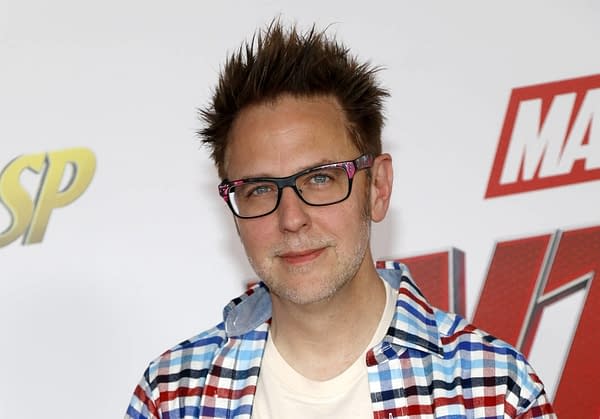 James Gunn's 54 Action Films to Watch Right Now
Kung Fu Hustle (2004)
The Matrix (1999)
The Bourne Ultimatum (2007)
Die Hard (1988)
Edge of Tomorrow (2014)
JSA: Joint Security Area (2000)
Elite Squad: The Enemy Within (2010)
Lady Vengeance (2005)
Mission: Impossible – Fallout (2018)
Bullitt (1968)
North by Northwest (1959)
The Yellow Sea (2010)
The Raid: Redemption (2012)
Hero (2002)
Night Watch (2004)
Crouching Tiger, Hidden Dragon (2000)
Taken (2008)
The Heroic Trio (1993)
The French Connection (1971)
Robocop (1987)
The Killer (1989)
The Legend of Drunken Master (1994)
The Legend (Fong Sai Yuk) (1993)
Mad Max: Fury Road (2015)
Kill Bill: Volume 1 (2003)
The Villainess (2017)
Revenge (2018)
Crank (2006)
Kingsman: The Secret Service (2015)
Escape from New York (1981)
Battle Royale (2000)
Full Contact (1992)
Oldboy (2005)
Thunderball (1965)
La Femme Nikita (1990)
Leon: The Professional (1994)
Magnum Force (1973)
Speed (1994)
Raiders of the Lost Ark (1981)
'71 (2014)
Payback (theatrical cut) (1999)
Equilibrium (2002)
John Wick (2014)
Mesrine: Killer Instinct (2008)
Mesrine: Public Enemy #1 (2008)
Where Eagles Dare (1968)
Ms. 45 (1981)
Green Snake (1993)
Captain Phillips (2013)
Seven Samurai (1954)
Rolling Thunder (1977)
The Wild Bunch (1969)
V for Vendetta (2006)
Brotherhood of the Wolf (2001)
I have seen 31. Not bad for a list like this. James Gunn has some pretty good taste here. There are films here from all sorts of different genres, countries, styles, and time periods here. Modern stuff is good, but gimme The French Connection and Escape From New York over V for Vendetta and a Bourne movie, please and thank you. It is hard to really argue with anything on this list at all, and I think I will spend the next couple of days watching the ones I haven't seen. Thanks, James Gunn.