Joaquin Phoenix Doesn't Care What You Think About His Version of the Joker
As soon as you sign up for a movie in the Marvel or DC universe it suddenly becomes the only thing people want to talk to you about. This is something that actors in the past have commented on and even expressed some annoyance at. It seems that things aren't any different for Joaquin Phoenix, who joined the Todd Phillips Joker movie earlier this year. Phoenix was speaking to IndieWire about his new movie The Sisters Brothers and mentioned that not talking about it wasn't working out for him.
"It is ideal to be able to focus on one thing and not do press while you're prepping for something else, which is not working out," he said.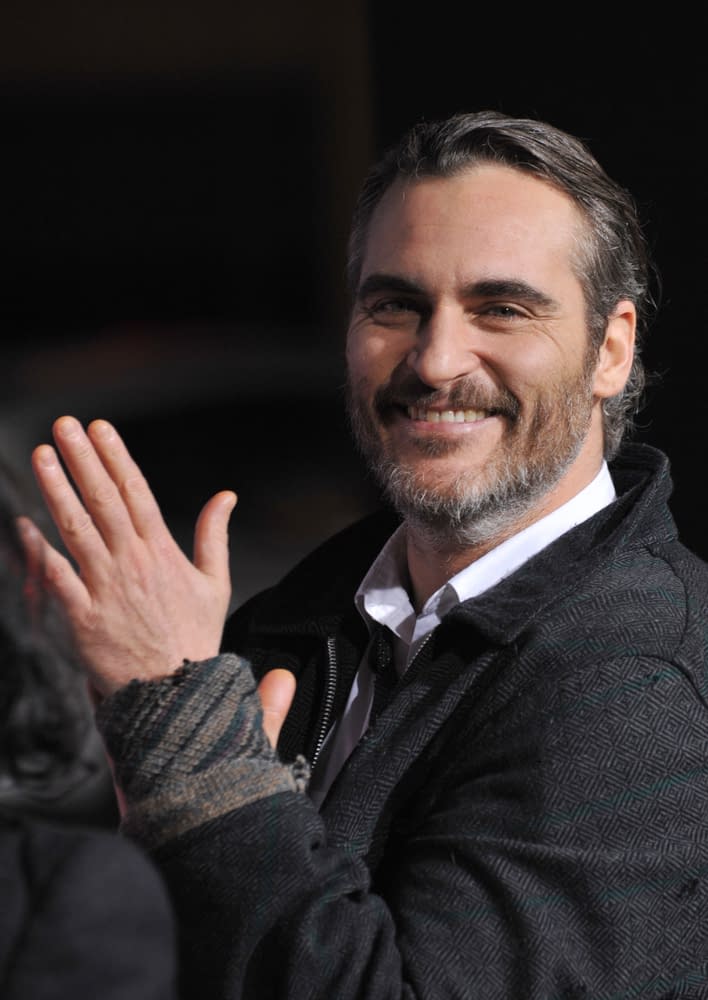 The portrayal of the Joker has been divisive over the years. Mark Hamill cemented his voice when it comes to the animated version of the character, but things aren't any less contentious on the live-action side either. Jack Nicholson's performance in Batman hasn't exactly aged well, Heath Ledger's performance in The Dark Knight is often seen "the one" to beat, and to say that Jared Leto's version in Suicide Squad is divisive would be an understatement. There is a lot of pressure to get these characters right or the fanbase will eat you alive. Phoenix, to his credit, really doesn't seem to care about those (frankly unrealistic, let's be honest) standards.
"I could [sic] care less," he said. "I don't really think that much about what people think. Who cares, who cares? My approach to every movie is the same. What I'm interested in is the filmmaker and the idea of the character."
The Untitled Joker Movie / Joker, directed by Todd Phillips, will star Joaquin Phoenix, Robert De Niro, Zazie Beetz, Marc Maron, and Josh Pais. It will be released on October 4th, 2019.