Posted in: Movies, TV | Tagged:
---
Now Jodie Whittaker Is Cast As Doctor Who, Can We Please Avoid This Predictable Tabloid Response?
Bleeding Cool is a tabloid website. Hello! No shame in that, at least not on this side of the pond, it reflects passion, a campaigning nature, and an emphasis on entertainment as well as education. But of course, some tabloid media have a tendency to dwell in excesses.
And with increased chatter about Broadchurch/Attack The Block star Jodie Whittaker being cast as the lead in the next series of Doctor Who, replacing Peter Capaldi in the role, I can feel a predictable response looming from the likes of the Sun, the Star, the Daily Mail, the Mirror, the Express and the like. Now if indeed Jodie is announced in the role in a few hours (UPDATE: she was, our article is here and reports on rumours of her casting here), there will be natural interest and curiosity into the decision for a female actor to take on a role played almost exclusively by men before. And while that will be examined at length, there's one narrative it would be welcome to avoid.
Headlines like "Doctor Phwoaar", "Carry On Doctor Who", "Exsperminate" and "Good Time Lady" veer into view. Because Jodie Whittaker has had the temerity in her acting career to appear in a sex scene or two. She may have been nominated for a BAFTA in Venus, starring opposite Peter O'Toole, but that will mean nothing compared to the observation that she "got them out". And there will be screencaps made of similar scenes in her starring role in the time travel and relationship thriller A Thousand Kisses Deep.
There will be ogled over by media at a considerable length, in a way that other actors who have played the role will not have. Despite almost all of them "getting them out" at one point or other before taking on the role. So here you go, other tabloid writers, if you didn't make a fuss of these, why make such a fuss of Jodie's?
---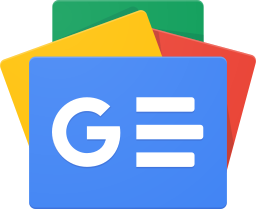 Stay up-to-date and support the site by following Bleeding Cool on Google News today!