John Carpenter Is Putting Out His Greatest Hits, And A Tour To Boot!
John Carpenter is known as a master craftsman when it comes to making films. As a composer, he has created some of the most memorable scores and themes we have ever heard. He even has made albums of scores for films that never existed with his Anthology series, Lost Themes 1 and 2. Now, for the first time, all of his best film themes will be released together in Anthology: Movie Themes 1974-1998, and the track listing is ridiculous: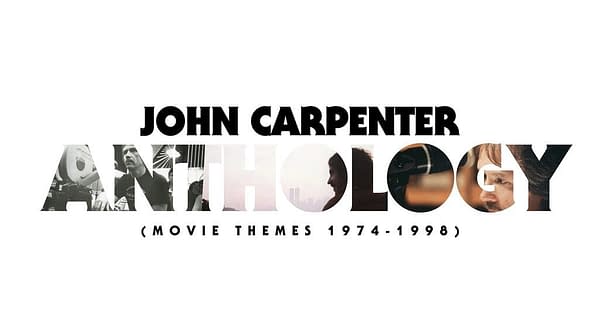 1. "In the Mouth of Madness"
2. "Assault on Precinct 13"
3. "The Fog"
4. "Prince of Darkness"
5. "Santiago (Vampires)"
6. "Escape From New York"
7. "Halloween"
8. "Porkchop Express (Big Trouble in Little China)"
9. "They Live"
10. "The Thing"
11. "Starman"
12. "Dark Star"
13. "Christine"
"Anthology is a near-comprehensive survey of John Carpenter's greatest themes, from his very first movie, the no-budget sci-fi film Dark Star, to 1998's supernatural Western, Vampires. Those sit alongside the driving, Led Zeppelin-influenced Assault on Precinct 13 theme, Halloween's iconic 5/4 piano riff, and the eerie synth work of The Fog. John Carpenter and his band also cover Ennio Morricone's bleak, minimalist theme for The Thing."

"We also get vital new recordings of the themes to '80s classics and fan favorites Big Trouble in Little China, Escape From New York, Christine, and They Live, along with the romantic Starman. The collection is rounded out by the menacing, heavy themes to Prince of Darkness and In the Mouth of Madness, the latter a Metallica-inspired riff originally played for the film by Kinks guitarist Dave Davies, and now played by his son Daniel." The songs were all rerecorded by John Carpenter with his son Cody and godson Daniel. The coolest part of all this is he is going on tour! But the worst part, Ohioans like myself, is that he's not coming to Ohio. Maybe we can get to the Detroit date. Those dates are as follows:
10/29/17 – Las Vegas, NV @ The Joint at Hard Rock Casino
10/31/17 – Los Angeles, CA @ Hollywood Palladium
11/2/17 – Anaheim, CA @ City National Grove
11/4/17 – San Francisco, CA @ The Warfield
11/5/17 – Santa Cruz, CA @ The Catalyst
11/7/17 – Maplewood, MN @ Myth Live
11/9/17 – Chicago, IL @ Aragon Ballroom
11/10/17 – Detroit, MI @ El Club
11/12/17 – Toronto, ON @ The Danforth Music Hall
11/13/17 – Montreal, QC @ Metropolis
11/15/17 – Boston, MA @ Royale
11/16/17 – New York, NY @ Terminal 5
11/18/17 – Philadelphia, PA @ The Trocadero
11/19/17 – Syracuse, NY @ The Palace Theatre
Oh, to spend Halloween night with the master of horror. You Los Angeles people get all the good stuff.
You can preorder the album here on vinyl and CD.