John Cena Shares Goal for The Suicide Squad and His Character's Future
The Suicide Squad is now exactly one month away from a theatrical and HBO Max release, which means there's only more and more news about the film with each passing day.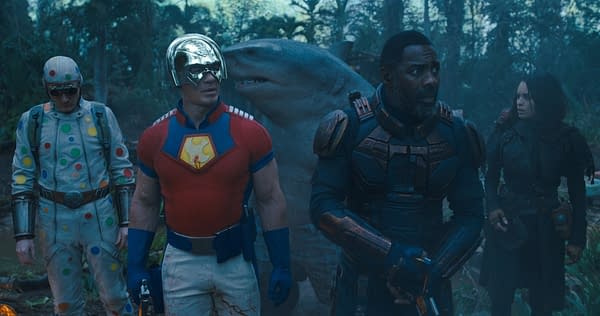 The recent trailer for the second attempt of a Suicide Squad project offered us a look at a new version of the team with the return of Harley Quinn and Captain Boomerang and Rick Flag as the only returning members among a selection of quirky characters. Of the new additions, John Cena joins the cast as Peacemaker, a new character to the DC film universe, and a small presence in the comics since his debut in the '60s.
In a recent interview with Games Radar, Cena opened up about his hopes for The Suicide Squad and how the film will set up his future Peacemaker series, also slated for HBO Max. Cena tells the publication, "So, we perform so that people other than ourselves can be entertained. If I wanted to just crack myself up or make myself cry, I could film videos on my iPhone and watch them over and over again. I hope you know with The Suicide Squad right around the corner; I hope people see the movie and want more. And that's what you hope out of a performance. And the series is basically just that, where we dive into an episodic journey about the character. So you're going to get a ton of information; you're going to feel a lot closer to a character you see in an ensemble piece."
Many were initially shocked at the idea of Peacemaker getting a spin-off series with so many other heroes at their disposal, but the choice is clearly a testament to Cena's work. It's safe to assume that DC/Warner Bros. was very impressed with Cena and his character, so we're excited for the debut of Peacemaker in The Suicide Squad next month!