Universal thinks they have another winner on their hands, because they just announced that Jurassic World 3 has set a June 11th, 2021 release date. According to The Hollywood Reporter, the movie is being written by franchise newcomer Emily Carmichael along with Colin Trevorrow. We have no plot details yet and know even less about what the status quo will be once Jurassic World: Fallen Kingdom ends.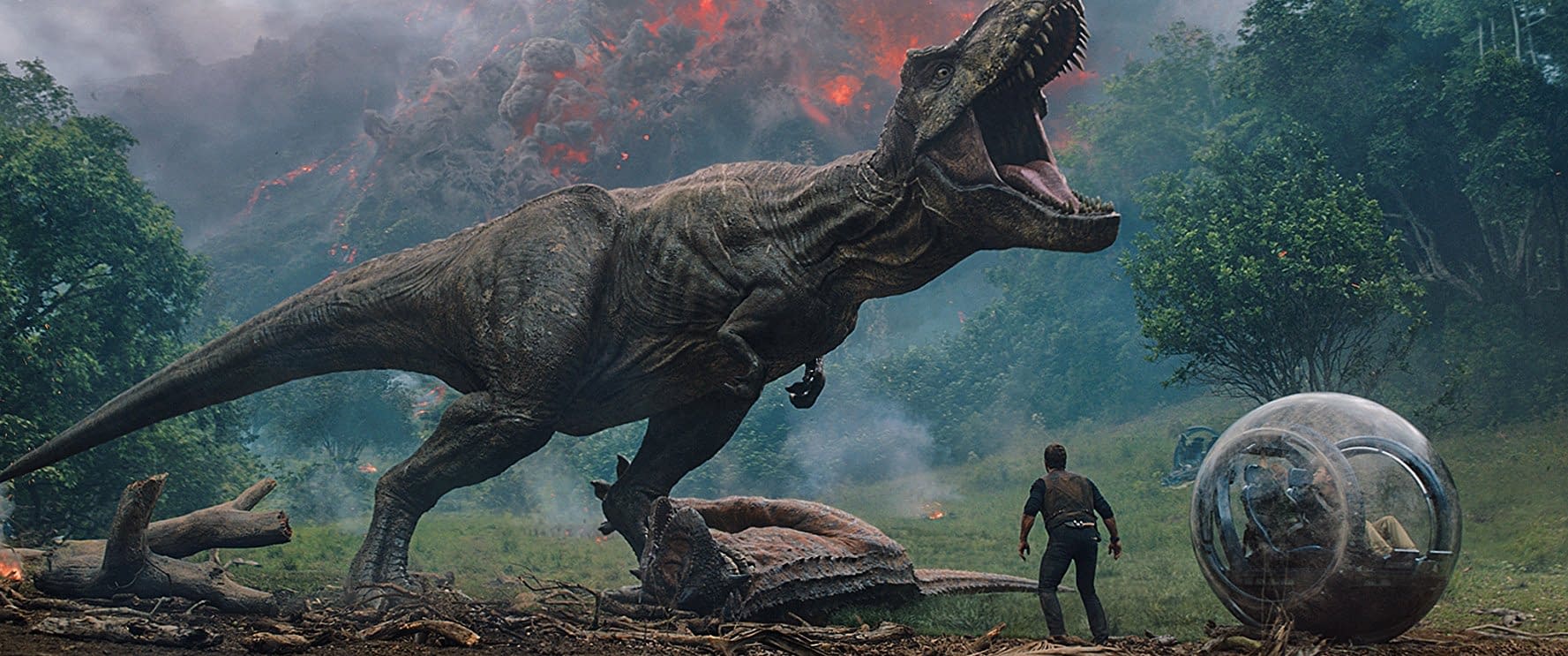 "It's important to this franchise that we welcome new creative voices to keep our storytelling fresh and alive," says Trevorrow. "I'm thrilled with the tension and beauty J.A. has brought to Fallen Kingdom, and I know Emily will add another layer of emotion to the concluding chapter of our trilogy."
Considering the first movie was a giant smash hit back in 2015 and grossed $1.6 billion dollars worldwide, it's not that surprising that Universal is hoping the second one will do just as well. At the moment, the movie is a bit too far away to make that call. Fans of the first movie will no doubt see the second, but as for doing numbers like Jurassic World? Not as likely.
Summary: When the island's dormant volcano begins roaring to life, Owen and Claire mount a campaign to rescue the remaining dinosaurs from this extinction-level event.
Jurassic World: Fallen Kingdom, directed by J.A. Bayona, stars Jeff Goldblum, Chris Pratt, Bryce Dallas Howard, Toby Jones, James Cromwell, Ted Levine, Geraldine Chaplin, Rafe Spall, B.D. Wong, and Justice Smith. It will be released on June 22nd.
Enjoyed this article? Share it!