Jurassic World: Fallen Kingdom Roars with $711.5 Million Worldwide
What would the summer blockbuster offerings be without a giant monster of some kind? This year, Jurassic World: Fallen Kingdom roared into theaters netting an impressive $711,501,000 at the worldwide box office.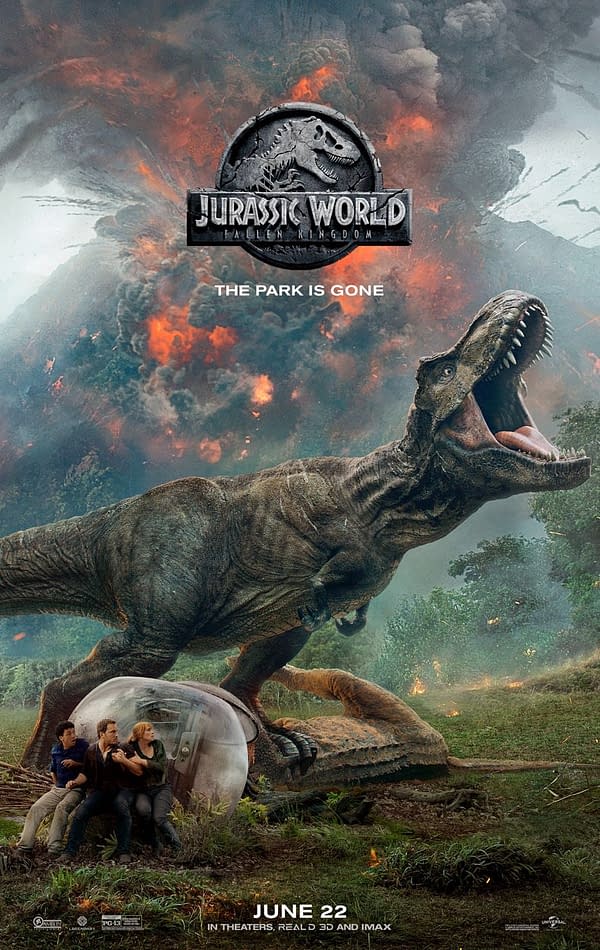 According to Box Office Mojo, the fifth dinosaur film in the Jurassic Park franchise brought in $150,001,000 domestically, leading the weekend's earnings. Incredibles 2 is in second place as of today, with $80,928,000. Ocean's 8 remains on the domestic leader board taking the 3rd spot with $11,650,000. The Jurassic World: Fallen Kingdom and Incredibles 2 numbers mark the second time ever two different films have brought in over $100 million over two consecutive weekends.