Are you ready to experience one of the best monster movies of all time on the big screen? RKO's pre-code monster film, King Kong, is roaring back into theaters for one day only — March 15, 2020. TCM and Fathom Events are bringing the original film back to the big screen in over 600 movie theaters. King Kong originally premiered on March 2, 1933, in New York City, so this date isn't too far off from the original date. The last time Kong had seen a nationwide release was 1956, and boy has a lot changed since then!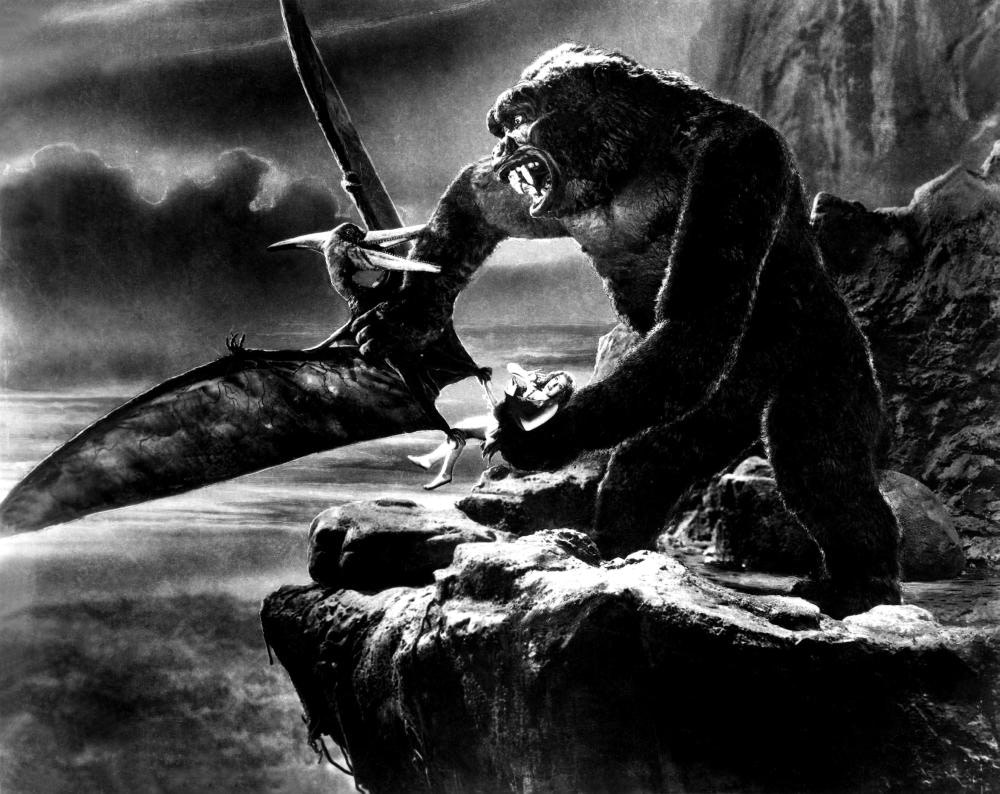 TCM Primetime host Ben Mankiewicz will be giving moviegoers new insight and commentary one of the most influential, and successful films, of all time. This movie still holds up after 64 years. The stop-motion animation by Willis O'Brien is still visually impressive and will thrill first-time viewers. This film is also the first major motion picture to feature a musical score — provided by composer Max Steiner. Fay Wray, Robert Armstrong, and Bruce Cabot star in this timeless classic. Since it's release King Kong has inspired remakes, television shows, comics books, and he's even gone up against Godzilla.
Interested in seeing the eight wonder of the world on the big screen? Head over to Fathom Events to check which theater near you has it. Still not convinced? Check out this iconic scene from King Kong!