Despite Controversy, Porg-Driven Star Wars: The Last Jedi to End Year as Highest-Grossing Movie
In its third weekend at the box office, Star Wars: The Last Jedi is set to become the highest-grossing movie of the year at the domestic box office, according to estimates from Box Office Mojo. The Last Jedi has been under siege by complaints that it treats characters like Luke Skywalker disrespectfully, and some disgruntled have gone so far as to suggest that Disney paid off critics to rate the movie highly, inflating its Rotten Tomatoes critic score as the audience score tumbled, all part of an ongoing shadow war for the soul of cinema. However, with an estimated $57 million dollars to earn this weekend, Star Wars: The Last Jedi will overtake Beauty and the Beast, another Disney film, as the top-grossing movie of the year.
When it comes to worldwide gross, Beauty and the Beast still has a comfortable lead, with $1.26 billion compared to The Last Jedi's $892 million. However, The Last Jedi won't open in China until January 5th. Estimates say that The Last Jedi will make at least $1.6 billion when the dust settles, putting to rest any claims that the movie failed to perform. Additionally, thanks to The Last Jedi and Beauty and the Beast, Disney will end the year with the highest box office gross of any other studio.
There's only one logical conclusion to draw from all of this, of course. Porgs = $$$$. All of this talk of Tomatometers and dirty critics and Zack Snyder cuts is just a distraction. What movies need to succeed is simple: Porgs. Look for underwater porgs to be added to Aquaman before its release next December, and also for porgs to be revealed as key components in other films. For instance, the soul gem in Avengers: Infinity War? A porg. The newest Kaiju in Pacific Rim Uprising (No Colon)? A giant porg. You can see where we're going with this.
Star Wars: The Last Jedi is playing at theaters this weekend. Why not go see it again? This little guy really wants you to. ---
---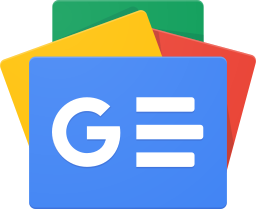 Stay up-to-date and support the site by following Bleeding Cool on Google News today!