Just one day after the world learned that CBS had purchased Ariel Winter boob article emporium ComicBook.com, a new report suggests friction could lead to the departure of CBS CEO Les Moonves. According to THR, Moonves is gripped in a desperate struggle against Shari Redstone, Vice Chairman of CBS and Viacom and daughter of billionaire Sumner Redstone. Why have these two powerful 1%ers become adversaries so soon after the purchase of a popular internet clickbait destination? Perhaps Moonves would prefer that ComicBook.com focus more on promoting the breasts of an actress from one of CBS's sitcoms, such as Young Sheldon, rather than rival ABC's Modern Family?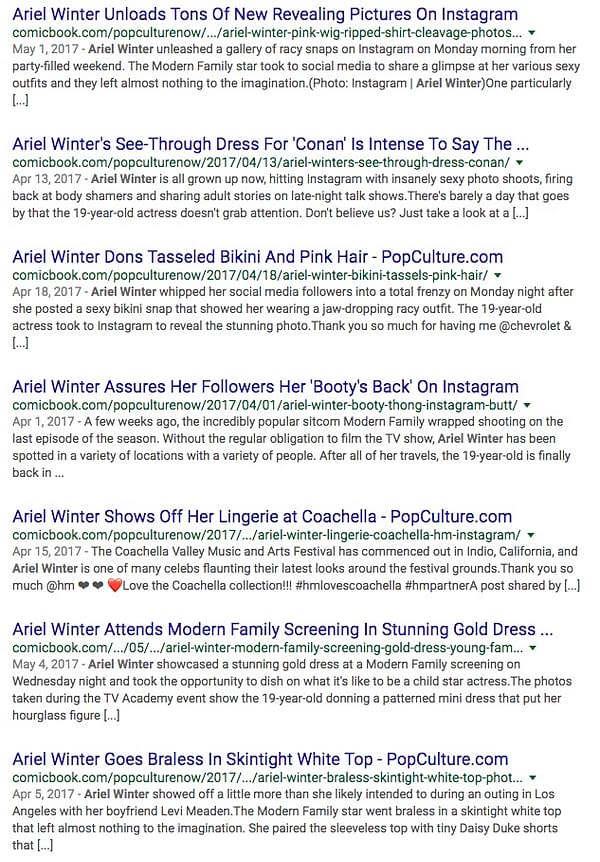 Alas, according to THR's report, it has nothing to do with that. Instead, the differences between Les Moonves and Shari Redstone come down to vision for the future of a merged CBS and Viacom. Moonves, it seems, might prefer no merger at all, especially if, as the reports suggest, Redstone plans to become involved in the management of the new company, taking control from Moonves. Additionally, Redstone reportedly hopes to install a new successor for Moonves's job after he retires. THR doesn't mention ComicBook.com once in their report, though, which makes it seem like they might missing part of the picture.
For more on the potential ramifications of CBS's purchase of ComicBook.com and what effect it might have on this billionaire feud, we spoke with world-renowned Clickbaitologist and real person, Professor Thaddeus T. Puffinbottoms.
"It's no surprise that such a power struggle would take place after the acquisition of such a lucrative asset," Professor Puffinbottoms explained. "ComicBook.com is capable of producing upwards of 800% more clickbait volume about a given topic than similar websites, recent studies have shown."
"With this purchase, CBS has cornered the market on Carrie Fisher death clickbait, for example," Puffinbottoms continued. "Not even Brian Cronin's obsession with Hulk sex listicles at CBR could compete with that, or Bleeding Cool's fixation on the Snyder Cut of Justice League and Ike Perlmutter. Now, imagine all the ways that CBS can expand that territory to television and other verticals? It's almost frightening."
Hopefully, Moonves and Redstone are able to resolve their differences and figure out how they can work together to put CBS's newly acquired clicks to good use for the benefit of all involved. As we all know, the consolidation of all media outlets under shrinking number of gigantic corporations can only possibly be good news for everyone. We'll keep you posted on this developing story.
Enjoyed this article? Share it!