Press junkets are their own special kind of hell, one which we were pretty sure Liam Neeson knew his way around by now. Apparently not though- as made apparent by an interview the Irish actor gave just this past weekend to the Independant about his upcoming not-Taken-but-pretty-much-Taken film Cold Pursuit.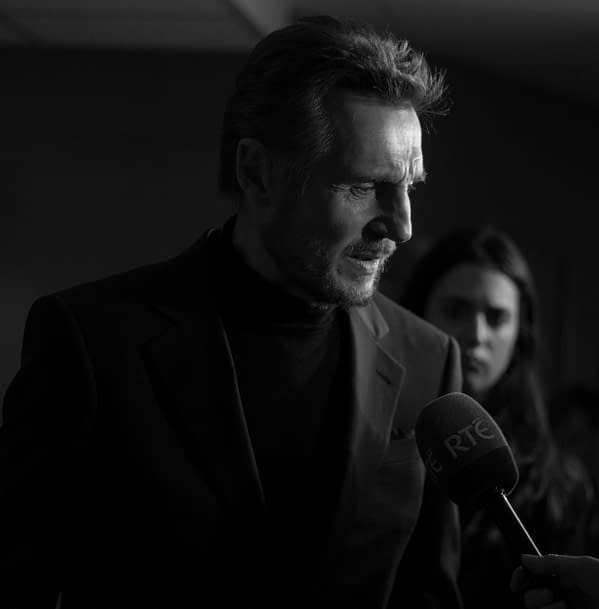 It's disturbing, to say the least, to hear the Oscar nominee speak about wanting to kill someone in real life. Even moreso when you really read what he says about it.
Neeson starts by explaining the rage of his Cold Pursuit character, by bringing up a "true story" from his past. Neeson had apparently just come back from overseas to find out about the rape of one of his friends, and decided to take things into his own hands:
"There's something primal – God forbid you've ever had a member of your family hurt under criminal conditions. I'll tell you a story. This is true.

She handled the situation of the rape in the most extraordinary way. But my immediate reaction was…I asked, did she know who it was? No. What colour were they? She said it was a black person.

I went up and down areas with a cosh, hoping I'd be approached by somebody – I'm ashamed to say that – and I did it for maybe a week, hoping some [Neeson gestures air quotes with his fingers] 'black bastard' would come out of a pub and have a go at me about something, you know? So that I could kill him.
The Independant takes this moment to point out they believe Neeson "clearly knows what he's saying, and how shocking it is, how appalling."
"It took me a week, maybe a week and a half, to go through that. She would say, 'Where are you going?' and I would say, 'I'm just going out for a walk.' You know? 'What's wrong?' 'No no, nothing's wrong.'

It was horrible, horrible, when I think back, that I did that. And I've never admitted that, and I'm saying it to a journalist. God forbid."

"Holy shit," co-star Tom Bateman says.

"It's awful," Neeson continues, a tremble in his breath. "But I did learn a lesson from it, when I eventually thought, 'What the fuck are you doing,' you know?"
Not exactly the interview we were expecting, that's for sure.
Cold Pursuit is set to hit theaters on February 8th 2019.
Enjoyed this article? Share it!