After the positive reviews surrounding the Jordan Peele horror film Us, fans of the movie wondered if there could be potential for more because of the film's ambiguous conclusion — but the answer seems unlikely for at least one key player.
As the follow-up to Peele's Oscar-winning debut with Get Out, the writer and director aimed to make a movie that was taken more seriously as a straight-up horror film. The film centered on dualities and explores different facets of a person's soul, making the film something that is understandably talked about regardless of one's personal opinion.
Actor Lupita Nyong'o was the face behind the film, and if you are hoping Nyong'o has any interest in returning for a sequel to the hit movie, you may be disappointed. At Deadline's Contenders New York, the star admitted that her character's story in Us is over, telling the site:
"No thanks. Red is dead," Nyong'o goes on to elaborate about the film's layers and challenges, adding, "I had to hold down both sides of the argument, I had to be the offender and the offended. It was about understanding the emotional landscape of each character but also having a very strict discipline to play both physically and mentally."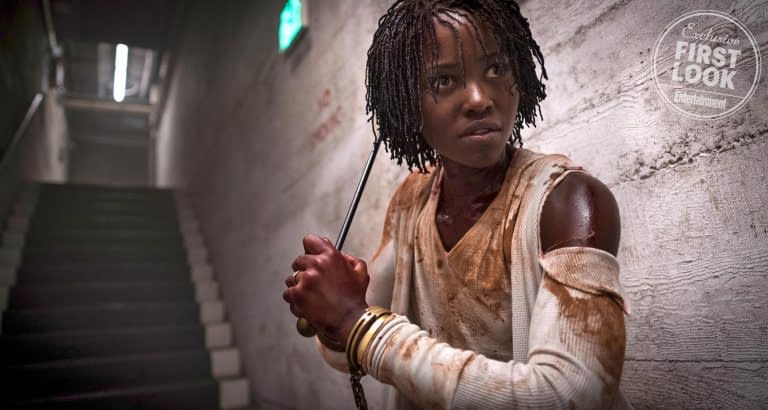 Nyong'o later explained that she sees Us as so much more than a horror film, and feels that it holds a much more important significance to society. She continued:
"This movie is an externalization of our monster. It's a movie that explores who we think of as the enemy. Often times we're very eager to paint people across the border, or from a different religion, or a different creed, or culture, as the enemy. It's easier to project that. But what happens when we look at ourselves? What are the enemies within ourselves?"
Because of the open-ended finale of Us and the steady box-office performance of Peele's second film, there's definitely room to explore other aspects of this particular world — but it genuinely feels more appropriate to end things as is and leave it open to interpretation.
Do you agree that it's better left as a standalone, or do you hope to see a sequel to Us?
Enjoyed this article? Share it!