Jason Blum Begs People To Go See M3gan To Get It To $100 Million
Jason Blum took to Twitter today and asked fans to go see M3gan again in theaters to try and get it to $100 million domestically.
---
M3gan has had an incredible run at the box office so far, currently sitting at $88 million domestically and $160 million worldwide on a budget of only $12 million. She became a pop culture phenom to start the year, and a sequel is already set for January 17th, 2025. Even with all that in its favor, Blumhouse head honcho Jason Blum took to Twitter today to ask people to go see the film again, making it sound a little dire. "But if you haven't seen M3gan yet, please see that first. I need it to get to 100m domestic box office and have a ways to go. Thank you."
It Might Not Make It, But M3gan Is Still A Huge Success
M3gan 2.0 is set for 2025. Allison Williams and Violet McGraw are set to return, as is screenwriter Akela Cooper. Jason Blum, James Wan, and Allison Williams will produce 2.0. Michael Clear and Judson Scott from Atomic Monster will executive produce. Blumhouse's Ryan Turek is an executive producer. Mark Katchur is an executive producer. Adam Hendricks and Greg Gilreath from Divide/Conquer are also on board to executive produce.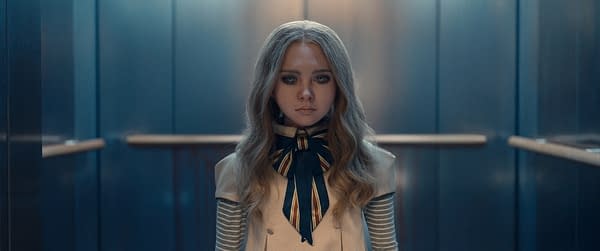 My guess is that Blum wants it to get to that number for a sense of pride, as it already passed it worldwide. Or maybe they way overspent on press for the film. In any case, weird to see him do this. Even with the current total, its weekends have seen substantial drops in the last two weeks, so another $12 million is unlikely to happen at this point. Not helping matters is that you can buy it digitally now. It is okay Jason, M3gan's place in pop culture and horror is assured at this point. This is nothing but a success. Unless there is something we don't know, you can already do your victory lap.