Sure, maybe the subtile for the upcoming Warner Bros. Birds of Prey movie isn't "And The Fantabulous Emancipation of one Harley Quinn", but we're kind of hoping it is?
Oh, hey, check that out- it *IS* the title! At least, according to Aaron Couch of The Hollywood Reporter:
I've confirmed this is the real title and not just Robbie having fun with fans: Birds of Prey (And The Fantabulous Emancipation of One Harley Quinn) https://t.co/YwFKLztTCJ

— Aaron Couch (@AaronCouch) November 20, 2018
Just today, Margot Robbie shared an image to her Instagram account featuring what sure looks like a completed script for the film.
View this post on Instagram
What we REALLY want to know is- did SHE write that in there and leave that lovely kiss print, or did it come to her that way?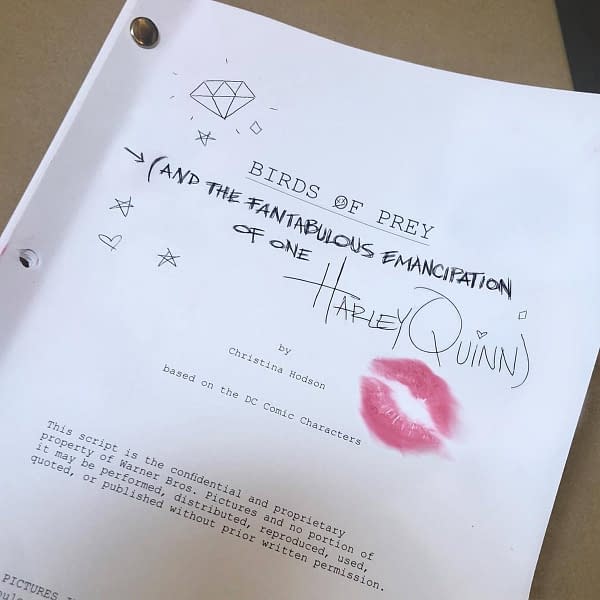 Either way, production is gearing up on the flick, and we couldn't be more….intrigued….to see how it turns out. Just last week, we reported that Batgirl may have (finally) been cast. There still hasn't been confirmation, however.
Birds of Prey is reportedly looking at a February 7th 2020 release date.
Enjoyed this article? Share it!