Posted in: Freeform, Marvel Studios, Movies, Netflix, TV | Tagged: Agents of S.H.I.E.L.D., Cloak and Dagger, film, marvel, the defenders, tv
---
Why Marvel Television Shows Are So Tonally Different
The Marvel Universe has only continued to expand as the brand grows larger and larger. What was once just a series of movies has now evolved into an entire universe that encompasses sixteen movies (with eight more in various stages of planning and shooting) and twelve television shows across four different networks. Now, we haven't seen Runaways on Hulu or either of the shows Freeform is currently working on but we do have plenty of material between the ABC shows and the Netflix shows. There have been times when the stark difference in tone between these shows can be a bit jarring. On one end we have Agent Carter doing a musical number, and on the other end we have Jessica Jones telling Kilgrave that he raped her. These shows are nothing alike and while it might seem like too much to fans, the people involved with these shows are more than aware of the differences.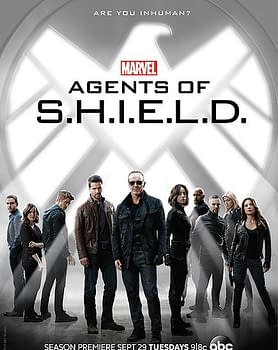 During a Television Critics Association conference ABC president Channing Dungey commented on the different tones between the two networks (via Screen Rant).
"So what I would say about that is, look, I am a fan of the Marvel shows, and I think that some of what they are doing the work on Netflix is fantastic. The tone and the style of some of the Netflix shows, it's not a very ABC tone or style. I don't think that those shows would work as well on our air as they do work at Netflix, and I think that the right home for those shows is there. For those of you who are fans of "Agents of S.H.I.E.L.D.," that show has continued to grow creatively every season, and I feel like last season, Season 4, was its strongest creatively yet. I am very excited for what we have planned for Season 5."
One of the reasons the Marvel Universe has remained as profitable and vibrant as it has is that variety of tone. On one of the spectrum we get to see Luke Cage tackling race issues in modern day New York and on the other end we have a moving moment between a talking tree and a talking raccoon with everything in between. These movies and television shows are all different, and that's what makes the show interesting. Dungey seems to realize that the tone the shows are setting on ABC are the ones that work for that demographic. When the first trailer for Cloak and Dagger was released, people were saying that it looked "too much like a Freeform show" with all of the teenage melodrama and romance. Here's the thing though: that is an untapped market for Marvel. They are shooting for an entirely different audience for that section of their universe and that is totally fine. You don't have to watch every single show in the Marvel Universe to get a great experience out of it.
The superhero genre is perfect for adapting to different tones and styles while staying "a superhero story". Captain America: The Winter Soldier is a Cold War era spy thriller, Guardians of the Galaxy is a space drama, Ant-Man is a heist movie, and the television shows are doing the same thing only on a smaller scale because they are TV shows. So of course different areas of the Marvel universe look different; they're supposed to and it's the thing that keeps this whole universe interesting. If all of Marvel's TV shows looked like Daredevil then the shock of that first brutal fight scene wouldn't be as prominent. If all of Marvel's TV shows looked like Agents of S.H.I.E.L.D. the stark difference in look alone with Inhumans wouldn't be as jarring.
As for the Freeform and Hulu shows? We're still waiting to see where they fall in terms of look and tone, but rest assured; they won't look anything like the ABC or Netflix shows.
---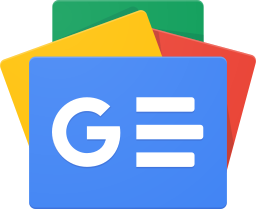 Stay up-to-date and support the site by following Bleeding Cool on Google News today!