There are always plenty of intense moments on a movie set. However, when it came to Mary Queen of Scots, the intensity came from something a little different.
This is a movie about two women yet according to Entertainment Weekly and star Saoirse Ronan she only saw co-star Margot Robbie once during the entire filming.
"We really, really didn't want to see each other," Ronan says. "I love Margot and wanted to hang out, but we wanted [the meeting] to be this special thing."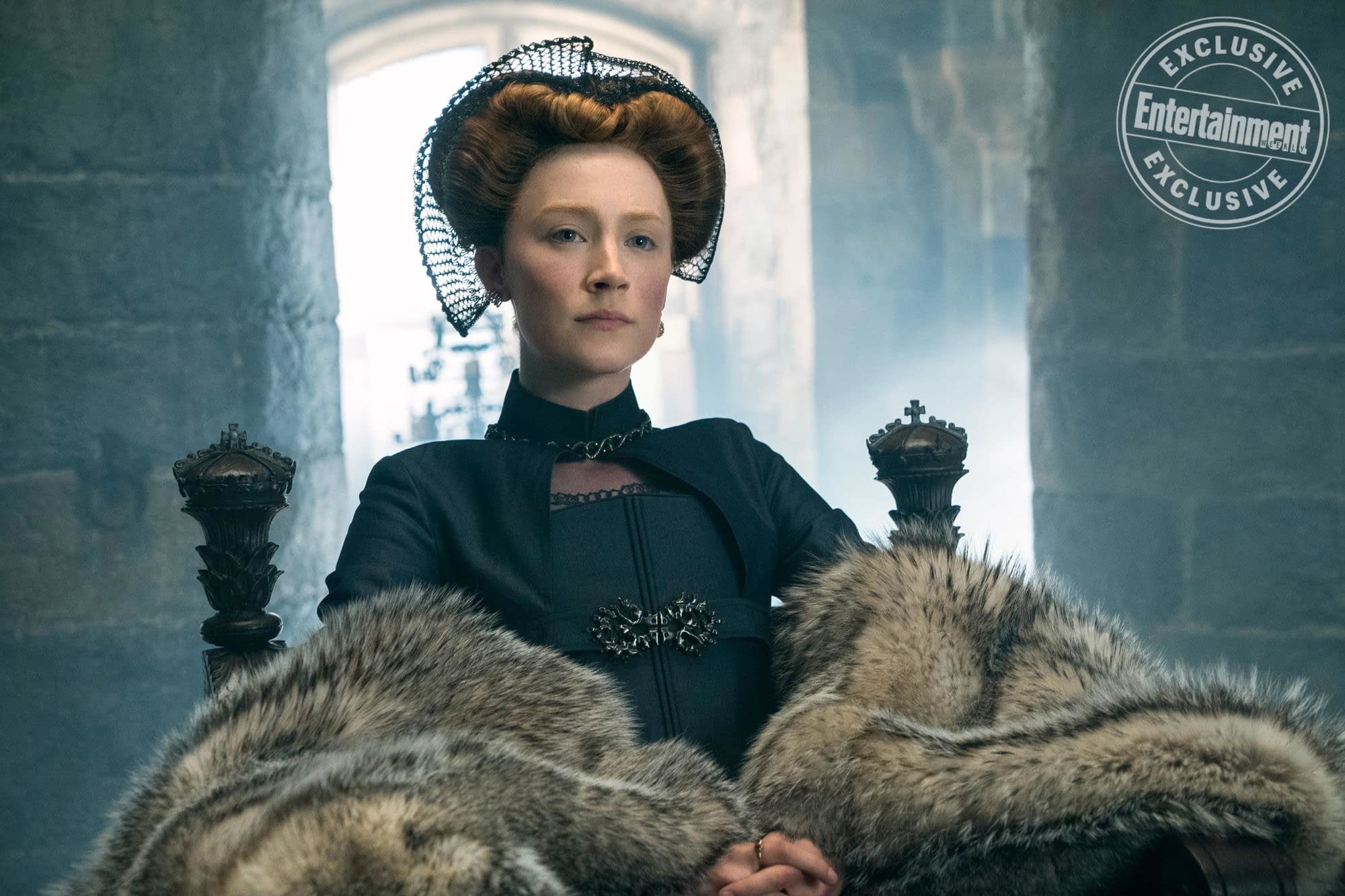 This was intentional because the scene they were shooting is the only time they are on screen together. They shot the scene on Robbie's last day on set and Ronan's first and the two women had a very extreme reaction when they saw each other.
"We were blubbering like idiots," Ronan tells EW. "We just held each other for ages, we wouldn't let go. We were like" — she lowers her voice to demonstrate their sobbing — "'Huohooouuughh.'" She laughs. "I've never experienced anything like that."
It was an intense moment to shoot and an intense one in the movie but there is a good chance that it never happened. That didn't matter to director Josie Rourke because the meeting is such an important part of this story. The idea comes from the 19th-century Friedrich Schiller play Mary Stuart where the two women speak to each other on stage. Rourke wanted a version of that for her film even if it isn't entirely historical accurate.
"The whole conception of the film for me was around that meeting," Rourke says of the historical drama. "We really wanted to have our version of that famous scene, with these two women looking at each other and being confronted with their choices — their personal choices, their political choices. It's a moment that's deeply personal."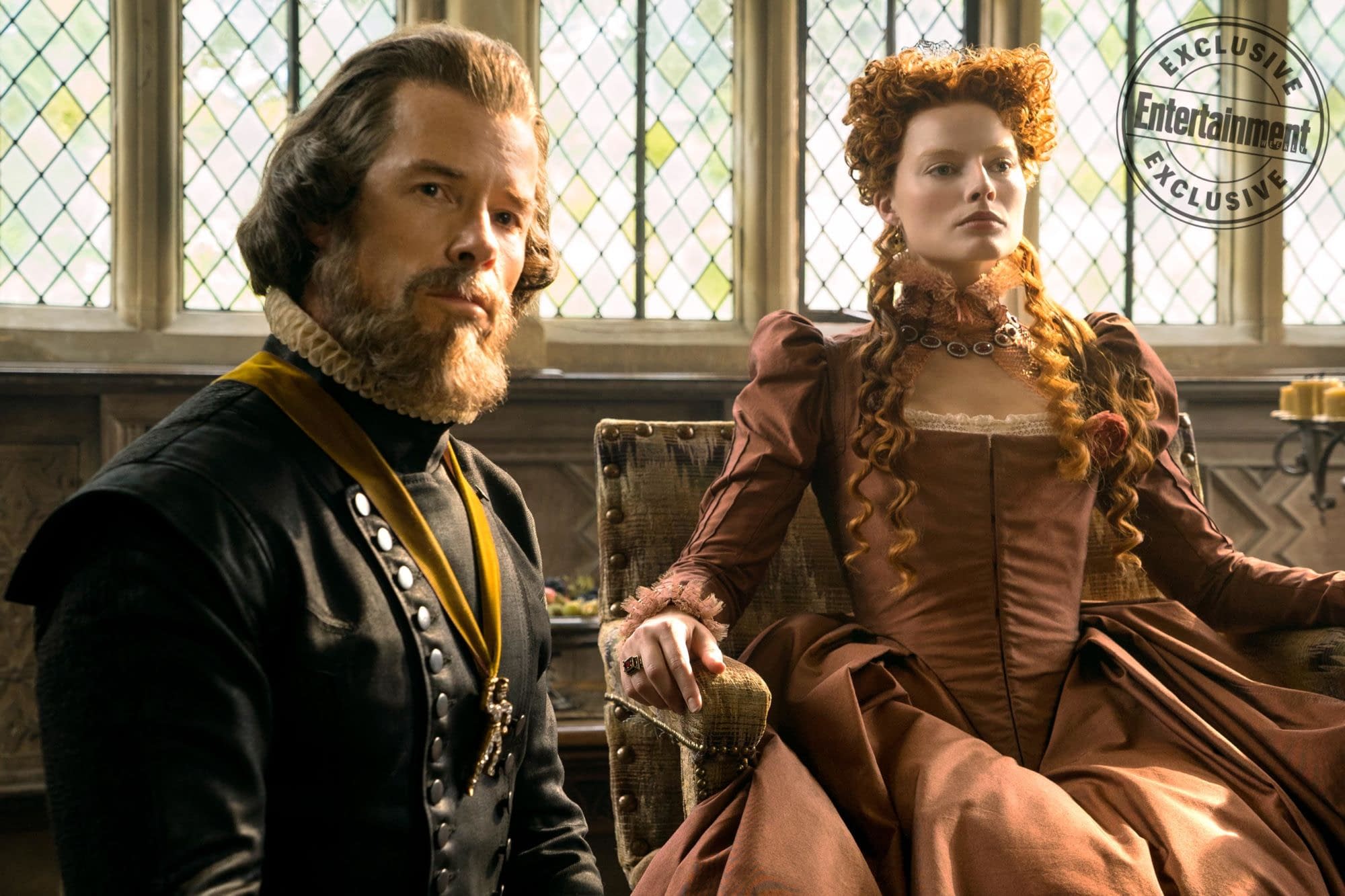 For Robbie she underestimated the sheer amount of pain that these two women went through despite their positions of power. She never saw them as enemies but two women just trying survive in a world where both of them living wasn't possible.
"I had underestimated how difficult their lives were, and how much pain was wrapped up in this power," Robbie says. "I think it just meant more. .. They have this sisterhood, this love for each other, but the love is complicated by the fact that each one's survival threatens the other. It's a love story between these two characters. A very, very complicated love story."
A complicated form of love is often the hardest to portray and also making sure that one woman isn't demonized compared to the other. Mary Queen of Scots has two fantastic women leading the charge and if the intensity of that one meeting appears on screen and throughout the production this could be something really special.
Summary: Mary Stuart's attempt to overthrow her cousin Elizabeth I, Queen of England, finds her condemned to years of imprisonment before facing execution.
Mary Queen of Scots, directed by Josie Rourke stars Margot Robbie, Saoirse Ronan, Gemma Chan, David Tennant, Guy Pearce, and Jack Lowden. It will be released on December 7th.
Enjoyed this article? Share it!