The summer blockbuster season is all about franchises and reboots (these days) so no one was particularly surprised when Sony Pictures announced that there was going to be another entry in the Men in Black series. It was one of the big "unknowns" when it came to movies this summer with no one particularly sure how critics or audiences were going to react to the relaunch. With an opening weekend of $30 million domestic and a lackluster score on Rotten Tomatoes, it seems that this gamble didn't work out the way the studio wanted it to. However, some new details are coming out about the production and the sources that spoke The Hollywood Reporter told a very common story about a troubled production.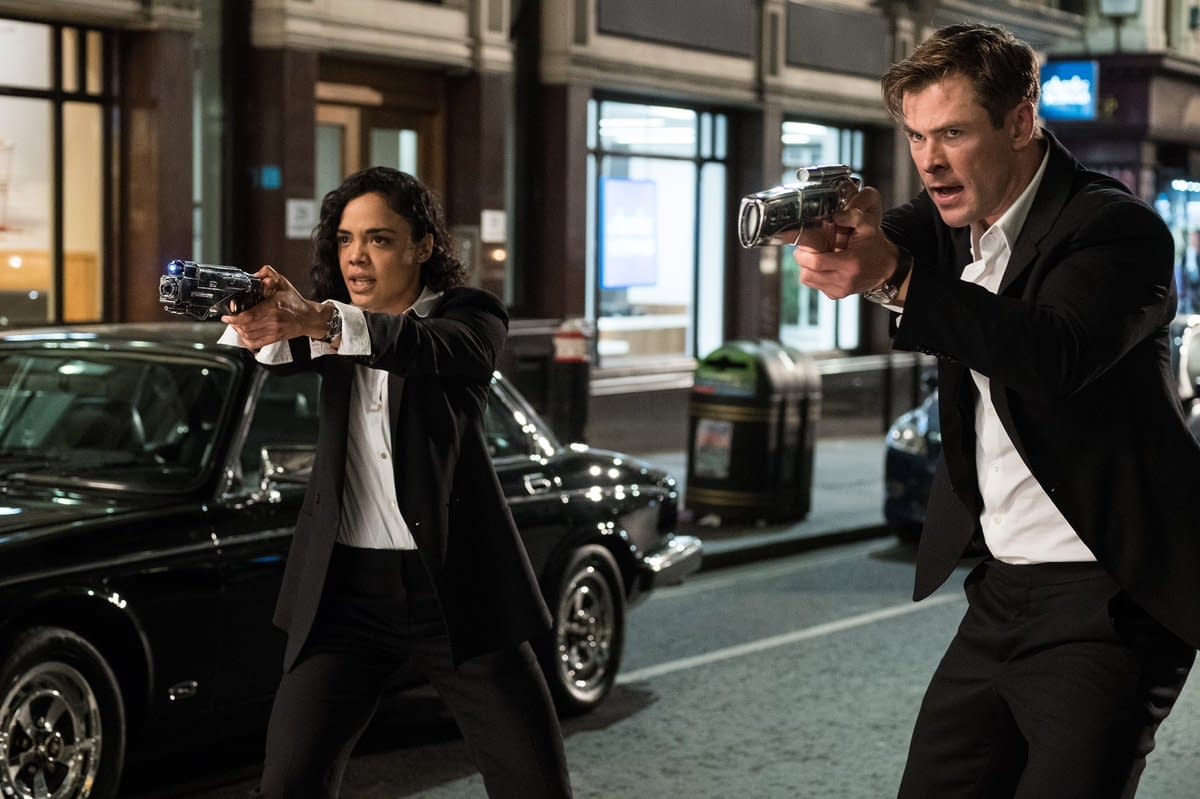 It came down to script rewrites as it often does in this business. It didn't start out that way though. One of the reasons people were excited about this movie was the reteaming of Chris Hemsworth and Tessa Thompson after Thor: Ragnarok.
"The script was good," says one insider. "You don't attract Chris Hemsworth and Tessa Thompson if the script isn't good."
However, things quickly went off of the rails after that with rewrites happening the day of shooting which is never a good sign for a production. THR's sources say that Hemsworth and Thompson also hired their own dialogue writers on top of the rewrites that were already happening doing away with the scripts original nuance which allegedly focused more on modern-day immigration issues.
One source says new pages arrived daily for the actors, causing a certain amount of confusion, as well as stripping away what some considered the more modern sensibilities. Thompson and Hemsworth then hired their own dialogue writers. (Both [script writers Art] Marcum and [Matt] Holloway were on set even as [produer Walter] Parkes looked to dictate rewrites, another source notes, seconding that multiple dialogue writers served stints on set for the actors.)
The sources claim that this friction with the script caused issues with director F. Gary Gray whom they say nearly left the production multiple times. From there the story takes an interesting turn. Unlike the usual story where the studio is behind-the-scenes meddling with things, in this case, Sony wasn't around much at all.
"The studio was an absentee landlord. They were nowhere to be found," says one International insider, pointing to the lack of guidance from Sony over multiple disagreements that had broken out between Parkes and Gray.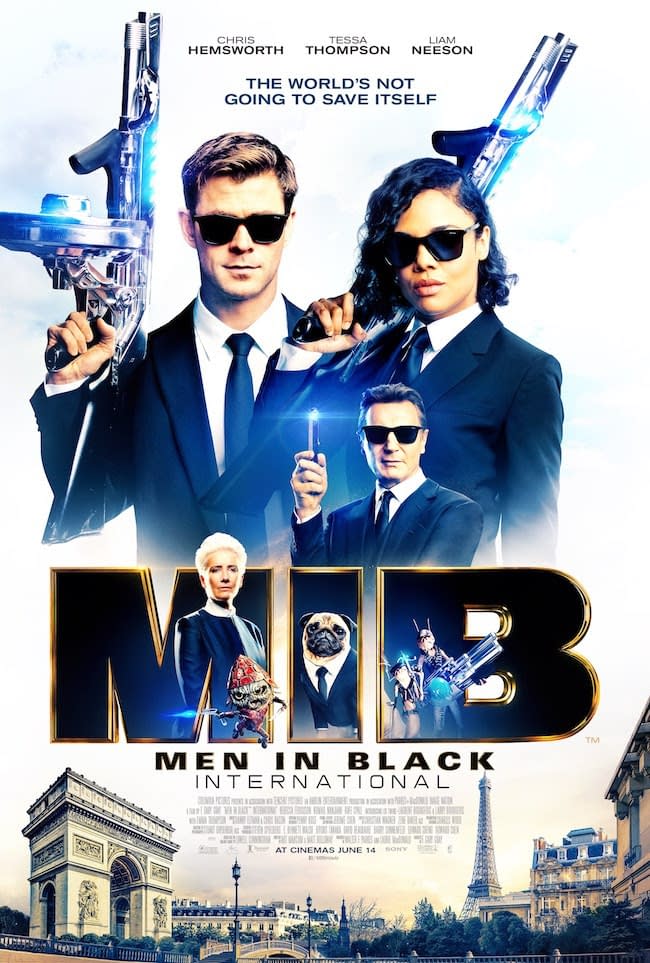 That isn't what we usually hear when it comes to troubled productions which goes to show how important that leadership from studios is. There is a happy medium in there balancing letting the creatives achieve their artistic vision and keeping things running smoothly.
"The urgency to see this was never there, and the movie needed a greater reason to be," says a Sony exec. … "Aliens walking among us is at its core a great idea," this Sony exec adds. "Men in Black will be revisited again at one point, either as a series, as streaming, or as another movie."
So it's another troubled production where audiences didn't care enough to show up to the box office that has come out this month alone [with Dark Phoenix being the other one]. It will be interesting to see if these flops have any impact on the overall box office of 2019 and if either studio will course correct to avoid these issues on future projects.
Summary: The Men in Black have always protected the Earth from the scum of the universe. In this new adventure, they tackle their biggest threat to date: a mole in the Men in Black organization.
Men in Black: International, directed by F. Gary Gray, stars Chris Hemsworth, Tessa Thompson, Rebecca Ferguson, Liam Neeson, Emma Thompson, and Kumail Nanjiani. It's out now.
Enjoyed this article? Share it!