Maybe Jason Momoa Dropped an Aquaman Spoiler During SDCC
First and foremost, HOW HAPPY ARE WE TO HAVE THE AQUAMAN TRAILER FINALLY?! Thanks to director James Wan for making sure the Hall H audience at San Diego Comic-Con got some amazing visuals during the Warner Bros. presentation.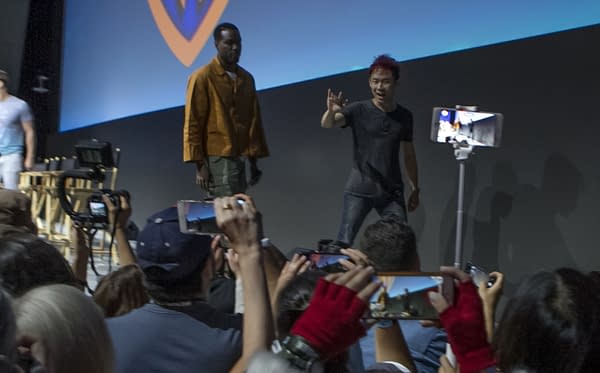 There were two, yes, TWO, trailers shown during the Aquaman portion of the panel, and both were amazing. The first was the officially released one, and WB will more than likely release the other one closer to opening day (much like how Marvel did with the Guardians of the Galaxy Vol. 2 one from last year).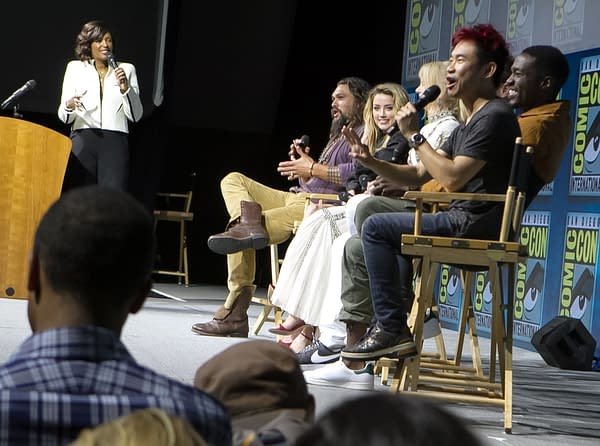 Aisha Tyler hosted the panel, and asked Momoa about his character in this solo feature. "Obviously this is whole origin story. We've seen him in Justice League, which is two minutes of his whole life, so we get to see where he came from," he responded.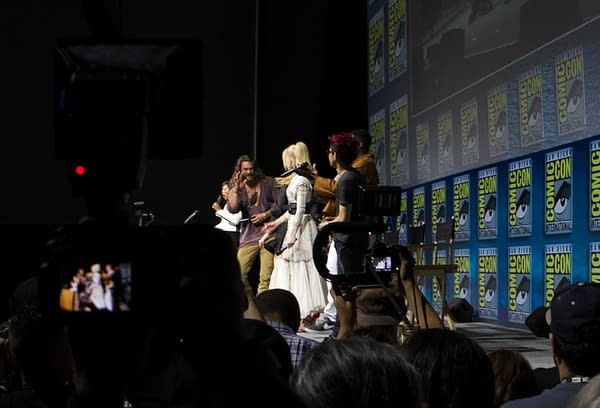 Not a spoiler there, but the confirmation that his is what happens BEFORE Justice League is good.
"Justice League was like college. I'm not really sure what Aquaman was, it's just all on my shoulders. I had a great time. I think in Justice League, you had five other characters around you suffering equally the same, so it was kind of fun to endure that . And then you know got me ready to do my solo movie which was challenging and tough and hard and super satisfying."
Then there was the spoiler-y bit:
"I think when he was a little boy, he had these powers and he didn't hone them in so this whole journey of him going to become the king… the last frame of this movie you're going to see him actually become the thing he was destined to be."
So, theoretically, we'll see AC get crowned?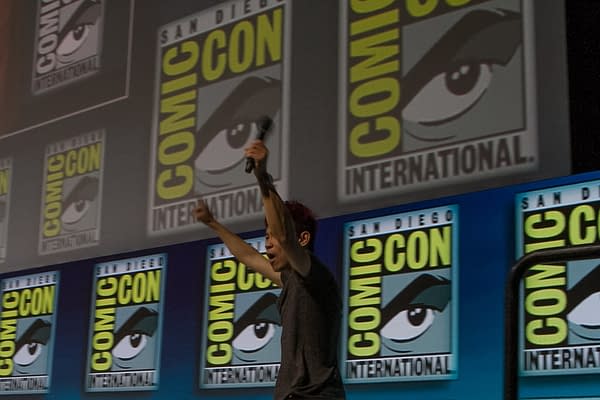 December seems like such a long wait to find out when Aquaman splashes into theaters on December 21st, 2018.