Mondo Celebrates Halloween With "Dracula" and "Creature From the Black Lagoon" Release
Mondo, the OG gallery of alternate movie posters, is currently celebrating Halloween during the entire month of October with its 31 Days of Halloween. The gallery has a storied history when it comes to releases celebrating old school horror movies. Tomorrow's drop is a big one.
First up is a gorgeous poster inspired by the 1931 Universal production of Dracula, directed by Tod Browning and produced by Carl Laemelle. The poster depicts the world's most famous vampire, played by Bela Lugosi, out for a stroll with bats following creepily behind. The regular poster is an edition of 225, is 24×36", and will set you back $50. It featured a blue-tinted background and was created by artist Sara Deck, who in addition to working with Mondo has done work for Fox, Universal, Disney, and Marvel.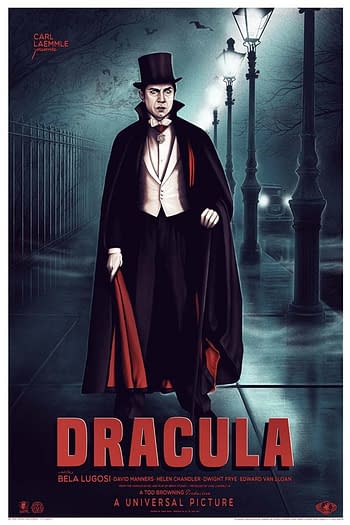 There is also a variant poster with a smaller run of 125 that costs $75 and features the same portrait of Dracula against a purple background.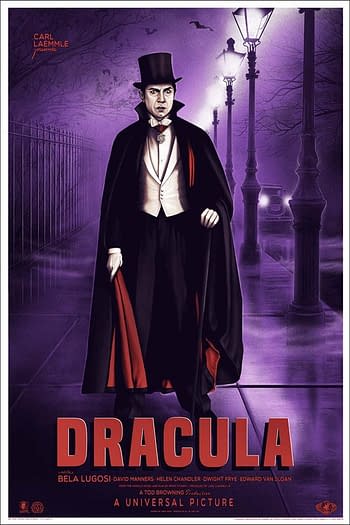 Any Jason Edmiston release is a big deal. The long-time Mondo collaborator is one of the best in the game when it comes to rendering likenesses and his separation work is nothing short of painterly. He's got a real soft spot for horror, so it's no surprise that his latest, Creature from the Black Lagoon, is breathtaking.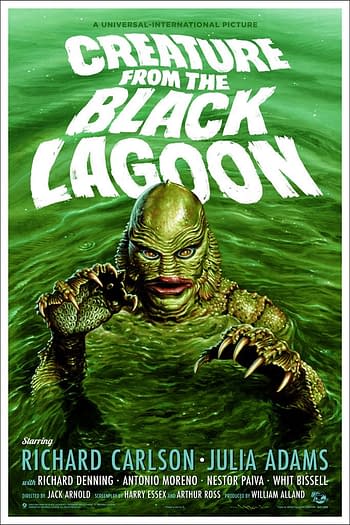 The regular edition of is a run of 275, also measures 24×36", and costs $50. It is a celebration of the color green in its various shades.
The variant heads in a much more red direction, which makes the creature pop nearly out of the water. Of its creation, Jason said, "The variant required an additional color to properly evoke the brightly painted packaging of the 1960's Aurora Model Kits by the legendary James Bama." He goes on to promise that this isn't his last visit to the land of classic movie monsters, which is great news for any poster collector.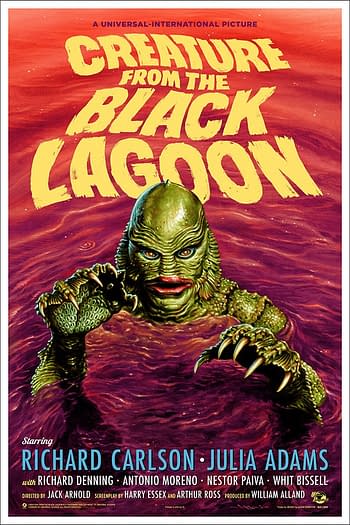 The variant poster is an edition of 150 and costs $75
Both posters will go on sale tomorrow at Mondo at a random time.