Mondo Celebrates Edgar Wright's Cornetto Trilogy With New Posters
Mondo is releasing three new posters today by artist Logan Faerber celebrating the Cornetto Trilogy by director Edgar Wright. Hot Fuzz, Shaun of the Dead, and The World's End posters will all be available. Each measures 24"X18" and are limited to only 225 pieces. Each will cost you $45. This is Mondo's first time working with Faerber, and judging by his work here, it will not be the last.
These will be available at a random time today on their webstore. Check out all of the posters and details below, along with a link to purchase.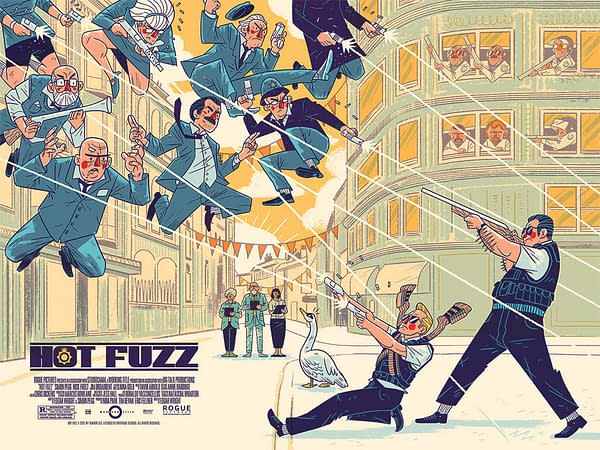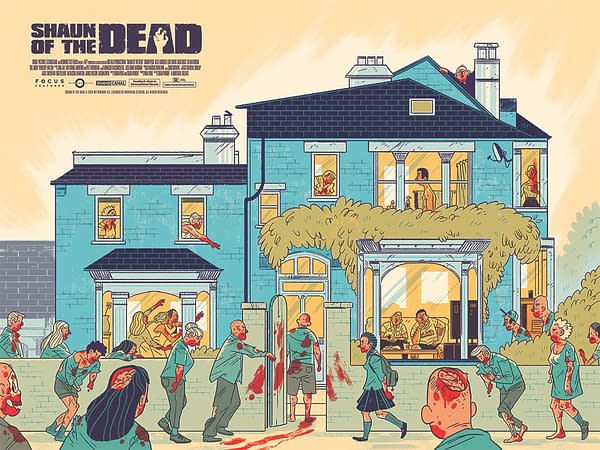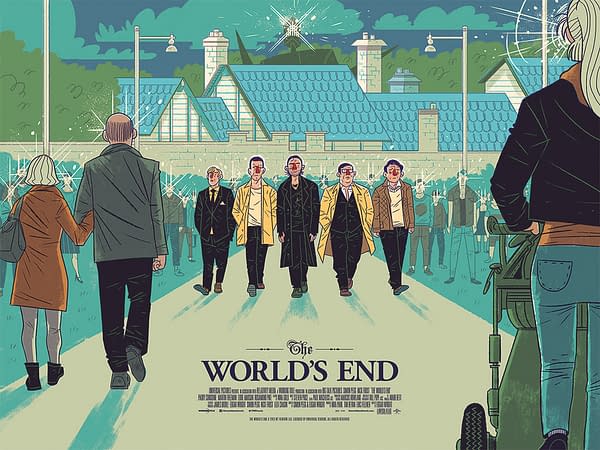 Today we will have a trio of awesome new posters by Logan Faerber for one of our favorite "trilogies" by a filmmaker we adore: Edgar Wright's Cornetto Trilogy! Also known as the 'Blood and Ice Cream' trilogy, this series consists of some of the funniest and best modern genre films including the romantic-zombie-comedy SHAUN OF THE DEAD, buddy cop action film HOT FUZZ, and the sci-fi/apocalyptic THE WORLD'S END.

This is our first time working with Logan and he's done excellent work unifying and capturing these incredible films in his style and aesthetic. We're stoked and can't wait to work with Logan again.

These posters will be available at a random time on Thursday (12/6) via mondotees.com.