Mondo Heads to Thought Bubble with Exclusive Poster for "The Handmaiden"
Thought Bubble Comic Art Festival is the largest convention in the UK dedicated to celebrating comic arts. Founded by comic artist Tula Lotay, best known for her illustrative style used to full effect on Warren Ellis' comic Supreme: Blue Rose, it started as a single-day event in Leeds and has blossomed into a festival week that culminates in the convention proper. The convention is this weekend, November 9 and 10. Mondo has made Thought Bubble a regular stop on their convention circuit for years, their only regular visit to Europe.
This year they have two reasons for fans of the gallery's work to make it their first stop when the doors open. First, they are bringing their popular flat-file sale to the UK. Mondo is delving into their archives to offer posters that are sold out on the website to the attendees. If this flat file sale goes like the regular ones they hold at the gallery in Austin, it's likely that the offerings will be a combination of poster collector holy grails and scratch and dent inventory. Because these posters represent inventory held back from the sale to the general public to accommodate replacements due to shipping and condition issues, they will be in extremely limited quantities. It's not rare for them to have a single copy of a poster.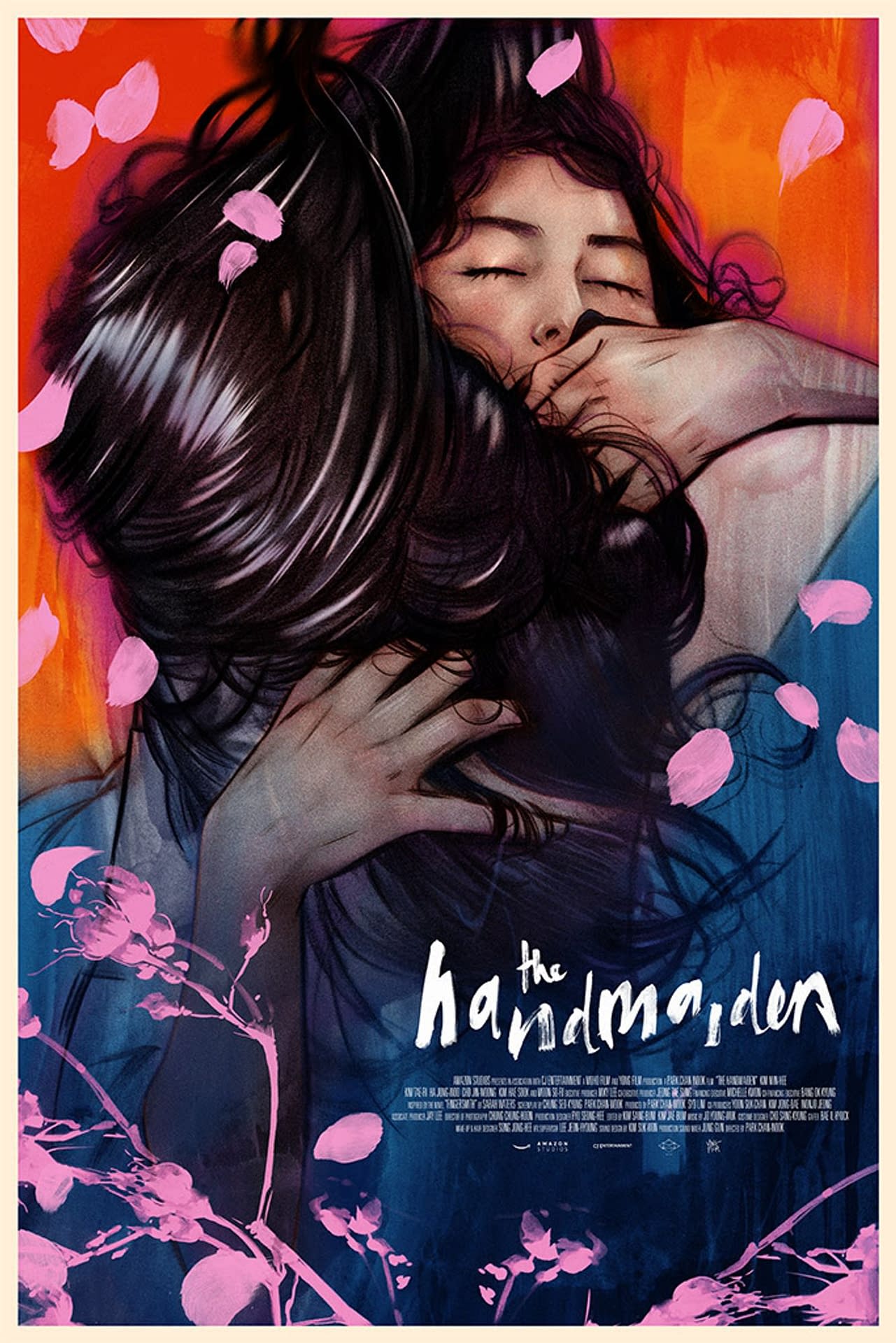 Second, Mondo is offering a poster from convention founder Lotay for Park Chan-Wook's movie The Handmaiden. The poster measures 24×36", is an edition of 175, and will cost $50. Mondo says they will have a "limited allotment" of the poster available at the show, which sounds like they'll be holding at least part of the 175 print run back for an online sale at a later date.
The artist will be signing the poster at the Mondo booth from noon to 1 p.m. both days of the convention.