Marvel Studios has released a new clip for Avengers: Endgame as the core six cast members have started doing some press together. It's kind of fun to see this group running around together after the press tour back in 2012 that kicked this entire thing off.
The clip is the same one we saw at CinemaCon last week, to the press over the weekend, and the one that was shown to Disney investors earlier this year. It very much seems like the rumors of only a certain amount of footage being released for promotional materials is true. It also shows that the team is going to take the fight to Thanos early on in the movie. Natasha's hair makes that very clear since we see shots of her with several inches of her natural red growing in while in this her hair is still blonde like it was in Avengers: Infinity War.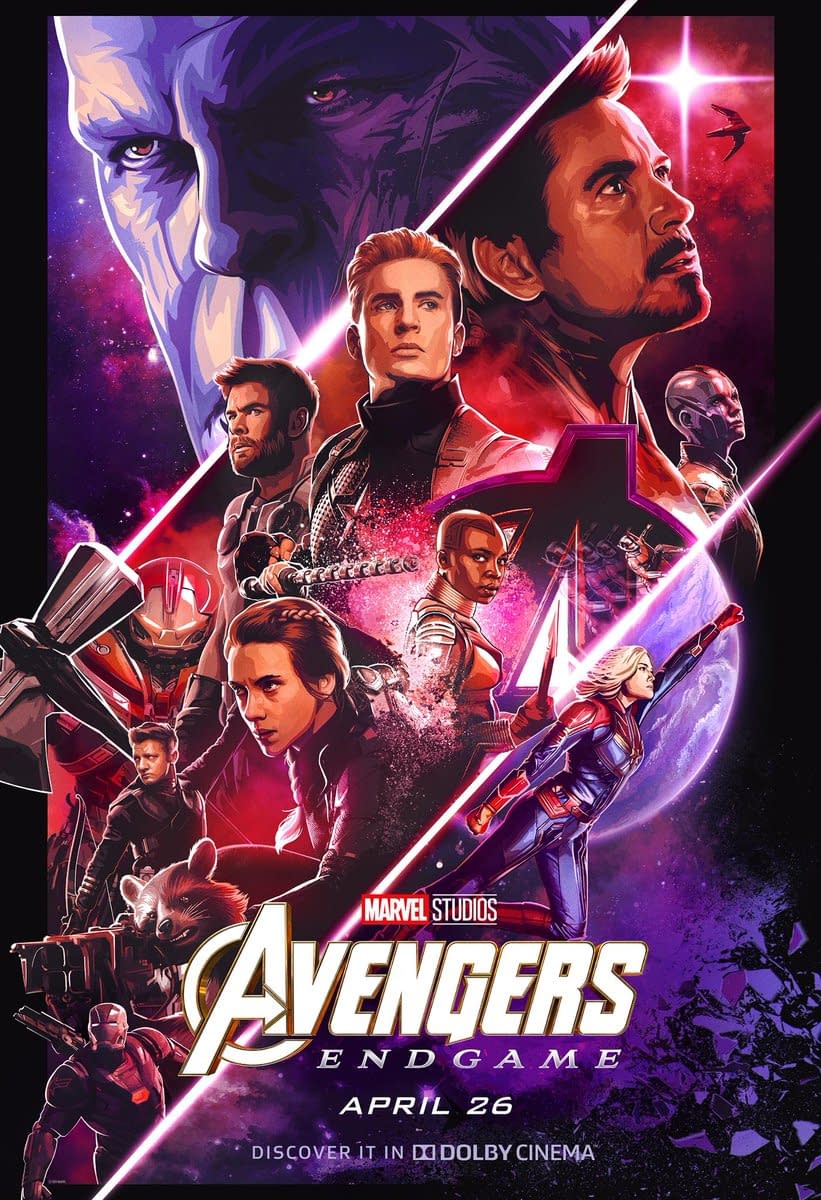 Summary: After the devastating events of Avengers: Infinity War (2018), the universe is in ruins. With the help of remaining allies, the Avengers assemble once more in order to undo Thanos' actions and restore order to the universe.
Avengers: Endgame, directed by Anthony and Joe Russo, stars Robert Downey Jr., Chris Evans, Scarlett Johansson, Jeremy Renner, Mark Ruffalo, Chris Hemsworth, Josh Brolin, Karen Gillan, Paul Rudd, Brie Larson, Benedict Cumberbatch, Don Cheadle, Tom Holland, Chadwick Boseman, Paul Bettany, Elizabeth Olsen, Anthony Mackie, Sebastian Stan, Letitia Wright, Dave Bautista, Zoe Saldana, Chris Pratt, Evangeline Lilly, Jon Favreau, Sebastian Stan, Pom Klementieff, Michelle Pfeiffer, Gwyneth Paltrow, Sean Gunn, Katherine Langford, Ty Simpkins, Winston Duke, and Danai Gurira. It will be released on April 26, 2019.
Enjoyed this article? Share it!