New Behind-the-Scenes Featurette for Dumbo as Tickets Go On Sale Plus 2 New Posters
The ticket for the live-action remake of Dumbo went on sale today and with it, Disney has released a new behind-the-scenes featurette for the movie. This one is focused on the set design and what everything looks like. It seems that director Tim Burton really built the big top that we've been seeing in the trailers and filled it with actual performers. That means there are going to be some very interesting background players in this movie that should give it the feel of really being at the circus.
We also have two more posters from Real 3D and Dolby Cinema. While the Real 3D poster looks like something you'd see plastered on a wall for a circus the Dolby Cinema poster is much more conventional poster.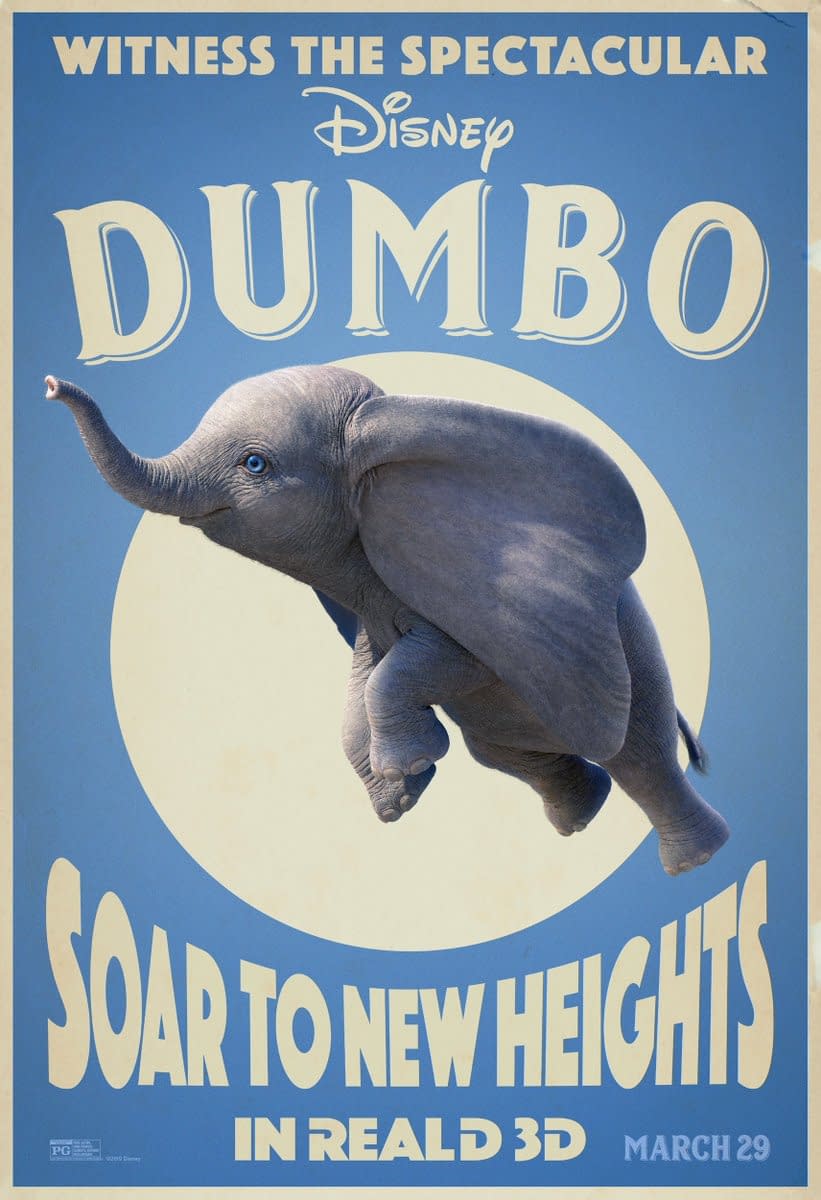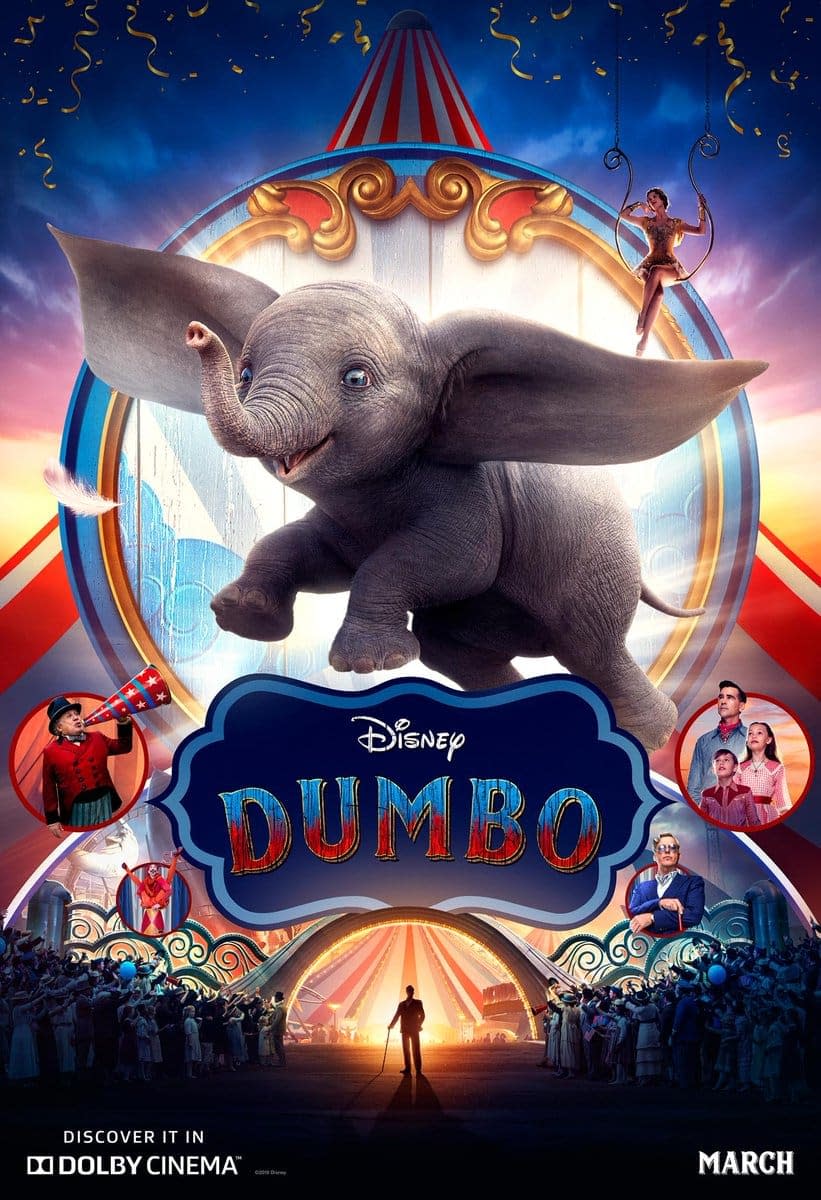 We have the early box predictions but with tickets now on sale, we might get a better idea of whether or not there is an audience for this movie. Then the question becomes whether or not that audience can cover the currently unknown budget.
Summary: A young elephant, whose oversized ears enable him to fly, helps save a struggling circus, but when the circus plans a new venture, Dumbo and his friends discover dark secrets beneath its shiny veneer.
Dumbo, directed by Tim Burton, stars Colin Farrell, Nico Parker, Finley Hobbins, Michael Keaton, Danny DeVito, and Eva Green. It will be released on March 29th, 2019.