New "Ford v Ferrari" Trailer Teases a Hell of a Race
There were a lot of awesome movies that premiered at the Toronto International Film Festival but one of the movies that got a lot of critical acclaim is the 20th Century Fox racing movie Ford v Ferarri. Ever since the Fox and Disney deal went through its been a bit of an underwhelming year. However, this movie is looking to change that since many are already saying that it is an easy award contender. 20th Century Fox and Disney have released a second trailer that shows off a ton of new footage and teases the very interesting dynamic we're going to see with these characters.
Director James Mangold usually makes a good movie and he's reason enough to check this one out when it comes out in November. However, that entire cast looks like they are having a ton of fun and always put on a good show. We always need another Christian Bale performance of him going completely over the top in the best possible way.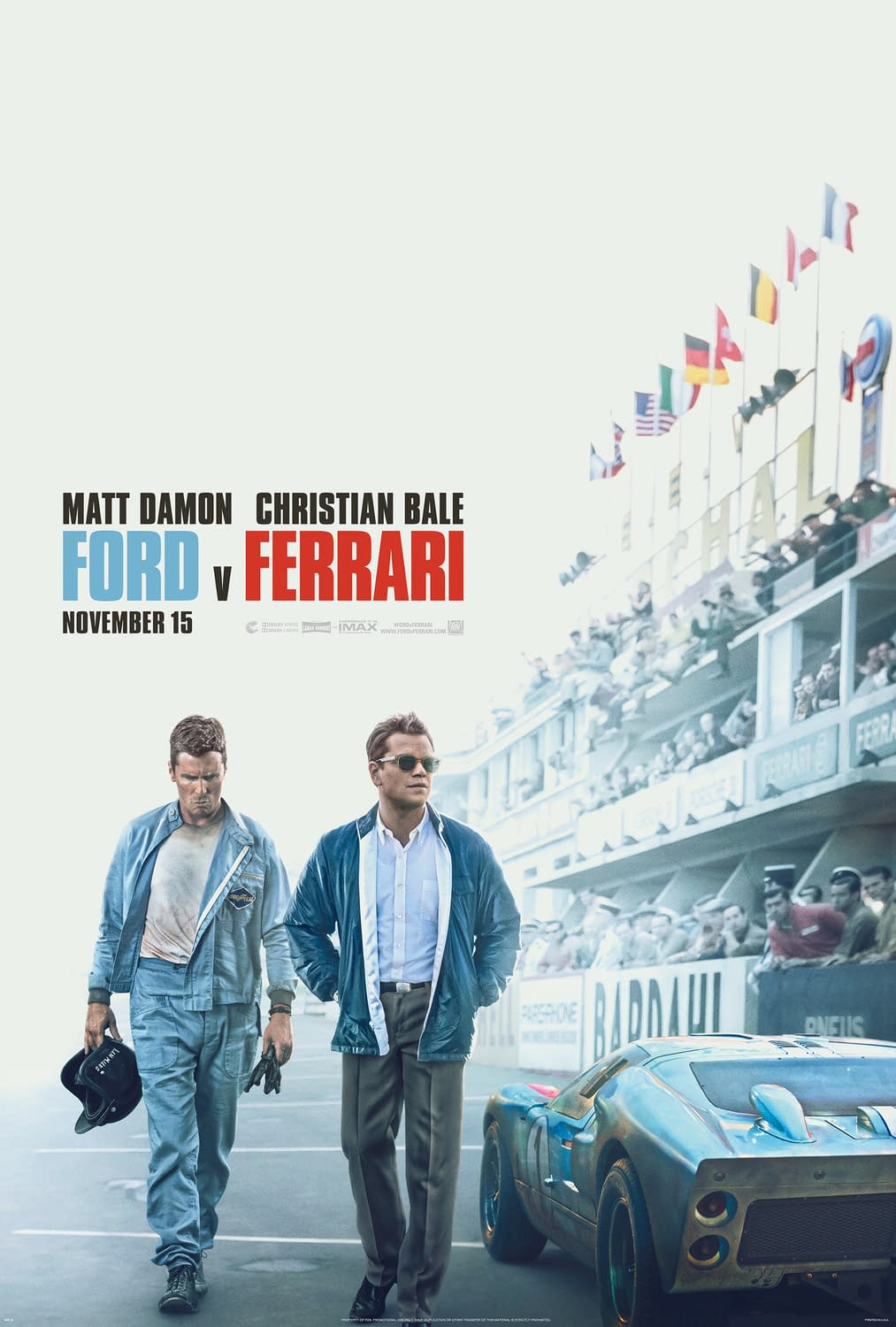 Summary: American car designer Carroll Shelby and driver Ken Miles battle corporate interference, the laws of physics and their own personal demons to build a revolutionary race car for Ford and challenge Ferrari at the 24 Hours of Le Mans in 1966.
Ford v Ferrari, directed by James Mangold, stars Matt Damon, Christian Bale, Caitriona Balfe, Jon Bernthal, Tracy Letts, Josh Lucas, Noah Jupe, Remo Girone, and Ray McKinnon. It will be released on November 15th.