Atlantis: The Lost Empire – Kirk Wise Reveals Sequel That Never Was
One of the most underrated animated Disney films is Atlantis: The Lost Empire (2001). Kirk Wise directed the film with Gary Trousdale. Both also co-wrote with Joss Whedon, Bryce and Jackie Zabel, Tab Murphy, and David Reynolds. The director spoke with Collider about a potential true sequel in the works should the film been a better success. When Disney released the direct-to-video Atlantis: Milo's Return (2003), it was a project cobbled together from the remnants of the abandoned animated series Team Atlantis. The series took the same group from the film and had them travel around the world in search of strange phenomena. At one point, the series planned to cross over with the popular Gargoyles. Unfortunately, Disney scrapped Team Atlantis after three episodes when the 2001 film failed to deliver at the box office. Milo's Return featured much of the original cast from The Lost Empire sans star Michael J. Fox.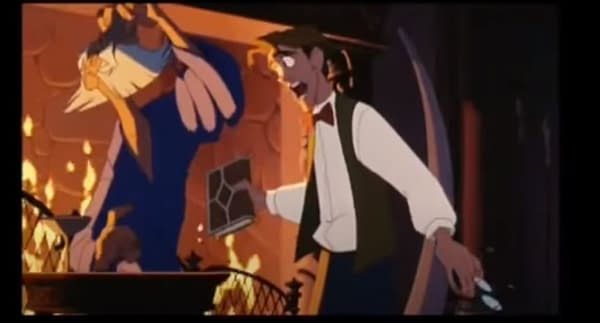 The Real Atlantis Sequel
"[Story supervisor] John Sanford, Gary and I actually concocted an idea for a sequel to Atlantis," Wise said. "It had no relation to the Atlantis TV series that was being developed at Disney Television Animation. This was a feature-length, full-on, full-blown sequel to Atlantis." The director couldn't recollect what the name of the proposed theatrical sequel, but revealed the planned twist. "We were going to have a new villain in the story. The villain was going to be wearing big, scary, wool, bulky, World War I-style clothing with a frightening gasmask to obscure its face; a little Darth Vader-esque. And this villain was going to try and retake Atlantis and finish the job that Rourke was unable to accomplish. And the big twist in the climax of the movie is that the villain is unmasked and it turns out to be Helga Sinclair. Plot twist!" Claudia Christian provided the voice of Helga in The Lost Empire. Her character died in a blaze during the film's climax. Wise explained what happened to her character since. "So Helga survived her fall, became an early-20th-century cyborg, and started her own team of mercenaries."