Yes, we're still sort of divided on the notion of not finishing Guillermo del Toro's Hellboy film trilogy, but, the more we see of David Harbour as Big Red, the more cautiously optimistic we are.
This new glimpse comes from Empire Magazine, and features Harbour in full Hellboy getup running down a darkly lit hallway.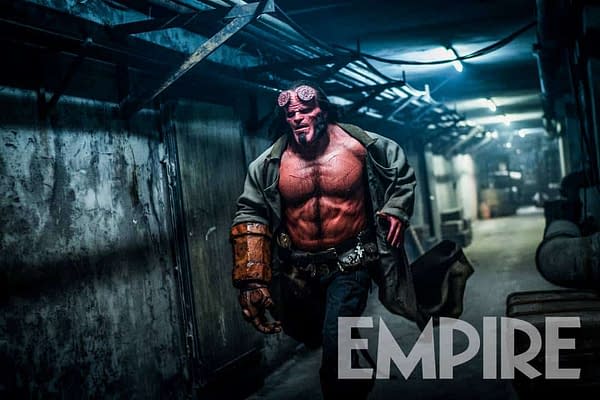 The image reveal also comes with a sneak peek of the interview with Hellboy (2019) director Neil Marshall from the January issue. Marshall says he went back to the Mike Mignola source material for his R-rated film:
"It was always a case of, 'When in doubt, go back to the source material.' Some of the stuff is pretty sick. More violent and more bloody. We weren't making it with handcuffs on."
Hellboy is set to hit theaters on April 12th, 2019.
Enjoyed this article? Share it!