New Poster for Once Upon a Deadpool Features Fred Savage and a Reindeer
When 20th Century Fox made the fairly late in the game decision to delay Alita: Battle Angel and push the release date from December to February they had an open spot in the release schedule. It's the same day as Aquman and Bumblebee are out that same day with plenty of other big releases in September it seemed like a good time for Fox to take a step back. It turns out that is not the case since they've decided to do a limited release of a PG-13 version of Deadpool 2 called Once Upon a Deadpool.
This isn't just a version of the movie that could air on TV hastily thrown into theaters. This is a version with new footage, likely a framing device, hastily thrown into theaters. However, $1 from every ticket sale will go to the "fuck cancer" campaign as per star Ryan Reynolds conditions for releasing the cut. Reynolds took to social media to share a look at the poster they cooked up.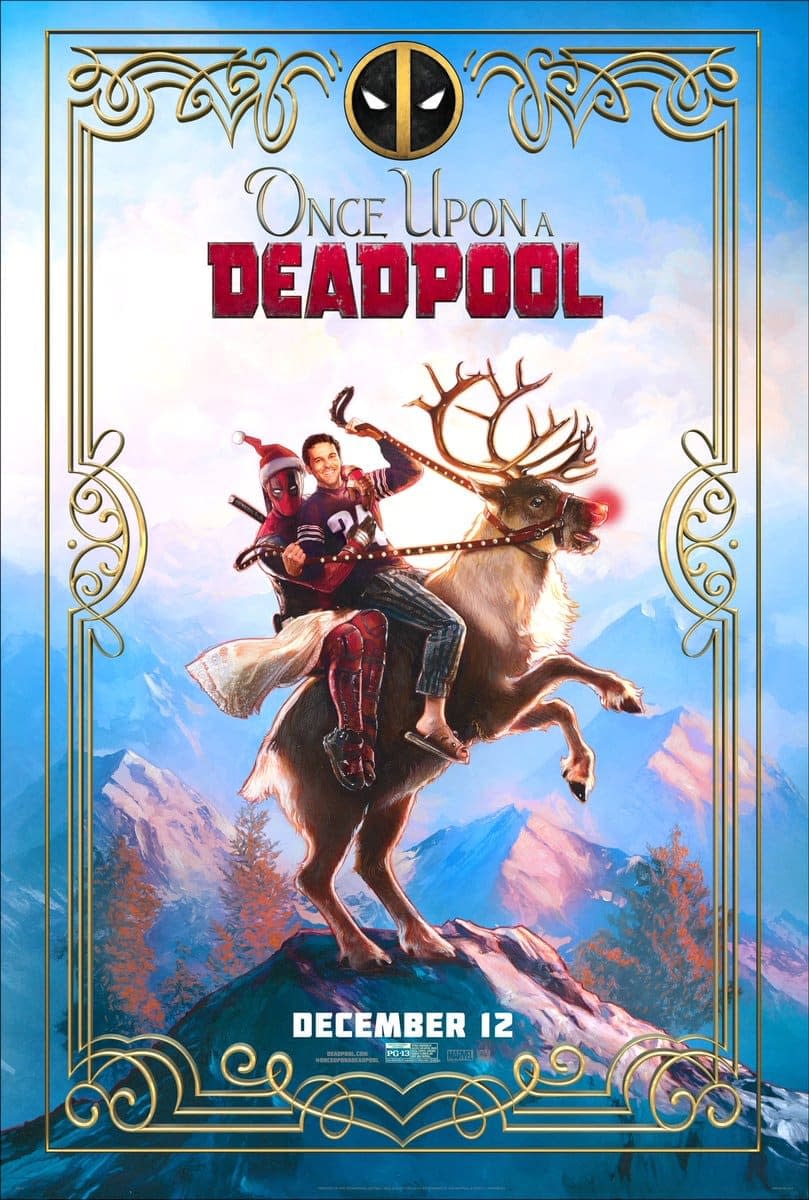 In the two posts, Reynolds makes some jokes about the lack of F-words in the movie including "the only F word in this movie is Fred Aaron Savage" and "a fairytale that gives zero F's". The Fred Savage thing is a reference to the fact that the actor was "kidnapped" to appear in the movie.
The limited theatrical run will start on December 12th and end on the 24th so sometime in between seeing the precisely 800 big movies coming out next month you should make time to go see this as well because charity is always a good thing. It's the holidays; why not go see a PG-13 version of Deadpool that is [probably] going to have a framing device reference/joke about The Princess Bride.