New Poster for Teen Titans Go! to the Movies Stars Deathstroke
Teen Titans Go! to the Movies continues its strange little marking campaign with a new poster. They are making a lot of promo art for Slade Wilson, aka Deathstroke, that looks a lot like old-school propaganda. It's entertaining, and another one was posted to the official Twitter account recently.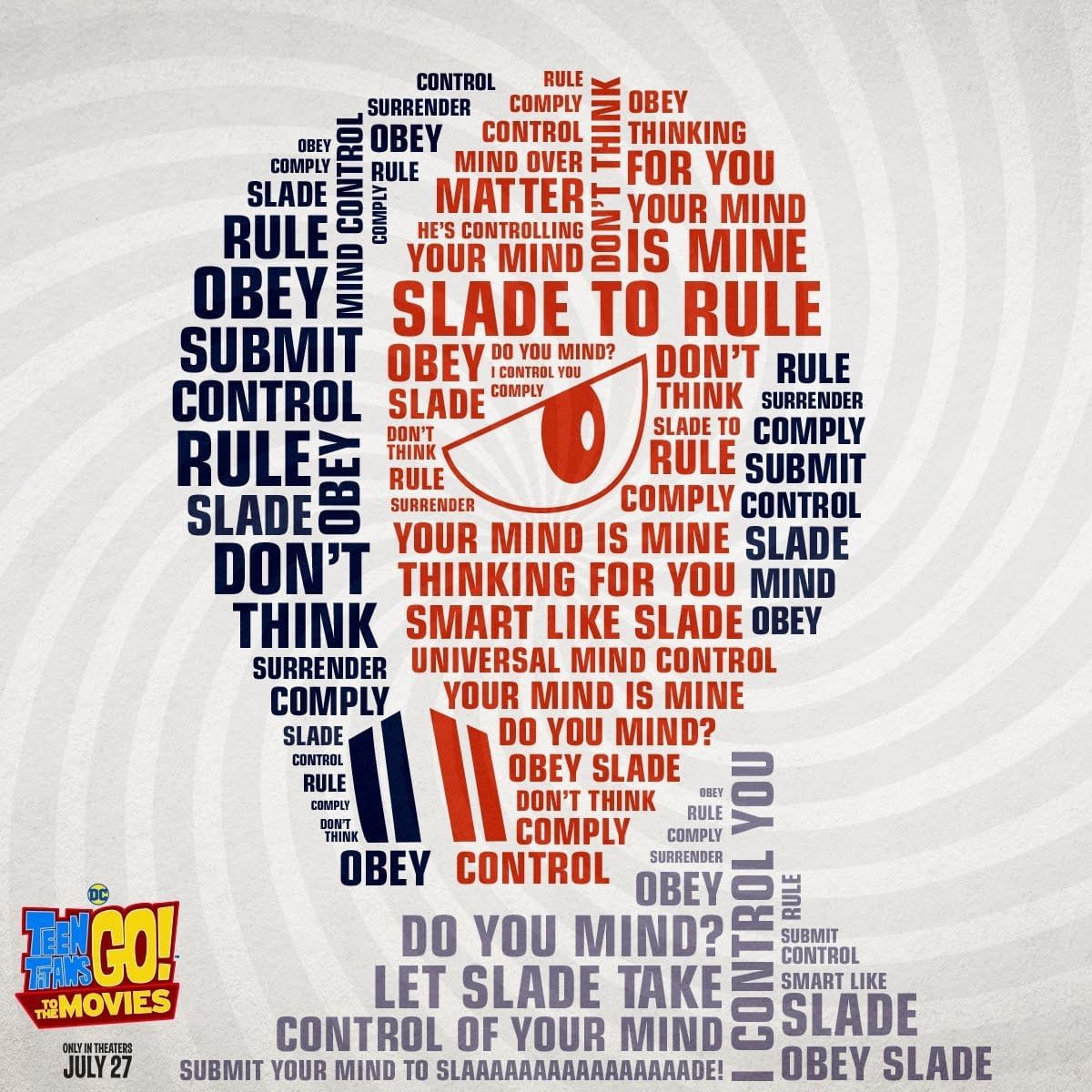 The plot for Slade seems to be that he's controlling the minds of everyone but the Titans, so these images make sense. They are also continuing their trend of making fun of Slade because he looks like Deadpool in the marketing.
This movie is going to be gamble, with the cartoon already dividing fans since the day it came out. But if this works, it could be one of the best movies that subvert the superhero genre to come out this year.
Summary: A villain's maniacal plan for world domination sidetracks five teenage superheroes who dream of Hollywood stardom.
Teen Titans Go! To the Movies, directed by Aaron Horvath and Peter Rida Michail, stars Scott Menville, Tara Strong, Khary Payton, Greg Cipes, Hynden Watch, Kristen Bell, and Will Arnett. It will be released on July 27th.