Here's an example of why it's REALLY important to source your rumors and quotes as much as you possibly can, because sometimes the resulting story that other outlets run with is off the mark. The most recent example of this comes from sites trying to STILL CREATE DRAMA for the $1 billion plus at the box office making Marvel Studios film Captain Marvel.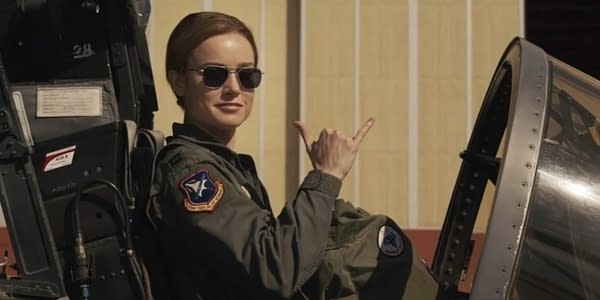 Specifically, a "report" from ScreenGeek.com which claims Marvel Studios and directors Anna Boden & Ryan Fleck were "unhappy" with composer Pinar Toprak's score (the first woman to compose a live-action superhero film). The site alleges that Toprak was replaced, Michael Giacchino was brought in to deliver the final score.
Our sources say that Toprak was given ample notes and revisions to her score for Captain Marvel. When Marvel Studios and the directors, Anna Boden, and Ryan Fleck, were still unhappy, Toprak was replaced. Michael Giacchino (Up, Spider-Man: Homecoming, Doctor Strange), who is Marvel's frequent collaborator and an Academy Award winner, was brought onto the film to give the score that we hear in the movie.
This "report" is not accurate.
Like with several productions, a fellow composer was asked to offer their expert opinion on the cues. In this case, it was Oscar winning composer Giacchino. Giacchino posted to his personal Twitter just a few hours ago about this, confirming that yes, we was asked to offer his thoughts on the score, and ended up working with Toprak on "a few cues", which is a far cry from him completing the final score.
Always fun to wake up to a controversy! @Marvel @pinartoprak pic.twitter.com/DVUprJgT63

— Michael Giacchino (@m_giacchino) April 9, 2019
Marvel Studios has not officially commented on this rumor.
Captain Marvel is currently in theaters now, and we'll be seeing star Brie Larson suit up as Carol Danvers again in Avengers: Endgame (score by Alan Silvestri) later this month on April 26th.
Enjoyed this article? Share it!